The pottery studio is located on the seafront and its 7min. walk from Mochimune station. There are lovely miniature animals and vases decorated in the entrance area. The studio is on the second floor and has a great ocean view. It's the best place for making your own artworks!
The owner, Ms. Higashikawa is an award-winning ceramic artist. She is a super friendly person so do not worry even if you are the first-timer.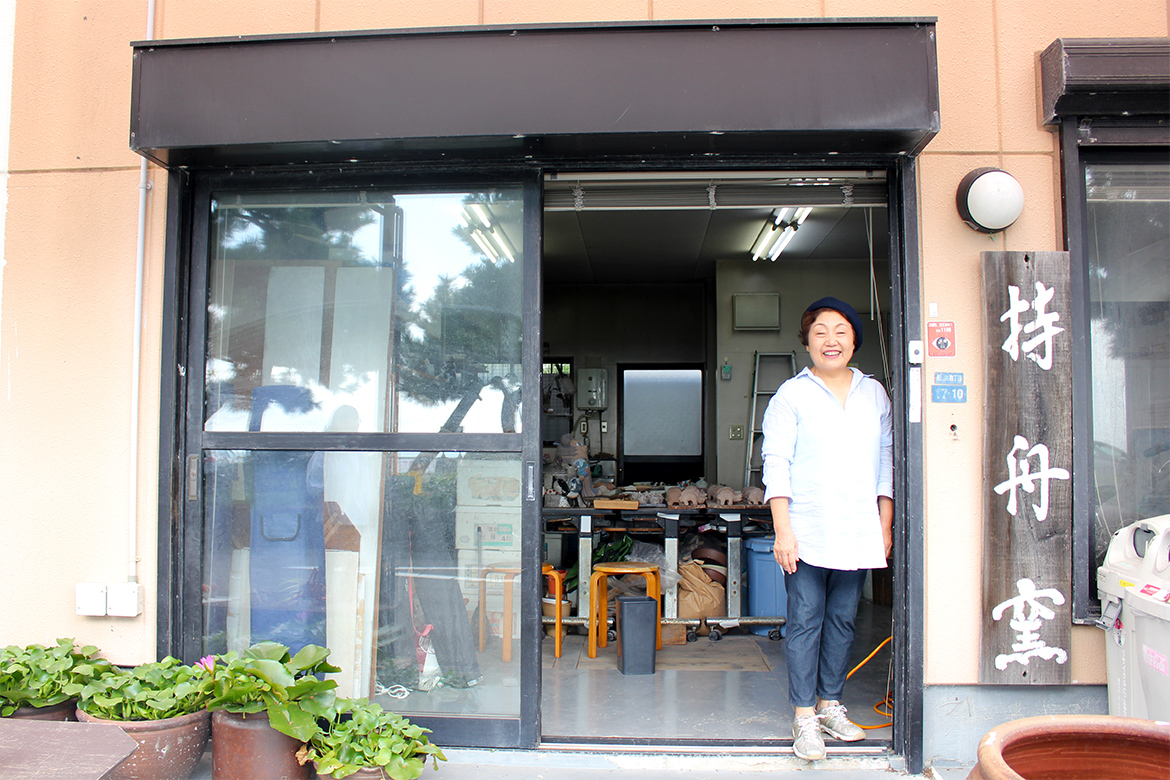 The pottery classes open every Wed.& Thu. All ages are welcome in a very friendly atmosphere.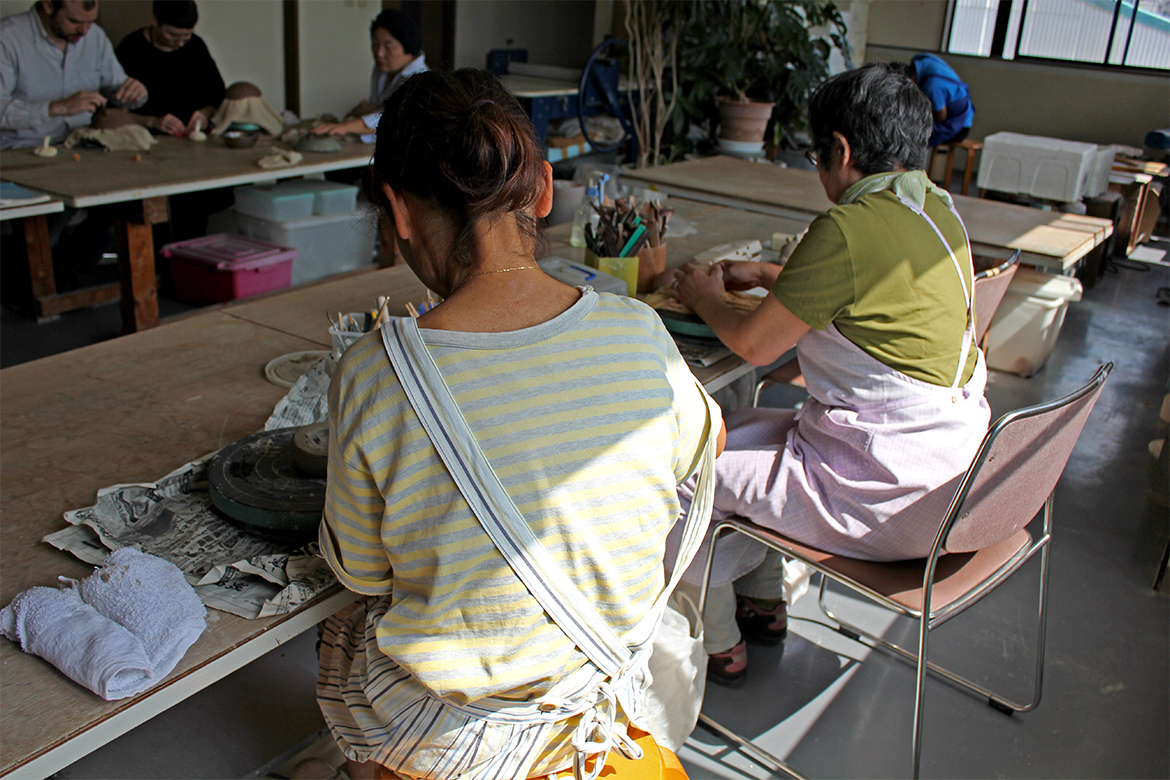 Making your original plate? Using a mold and adding little stands at the back side, it's so simple! You can decorate the pattern inside if you like.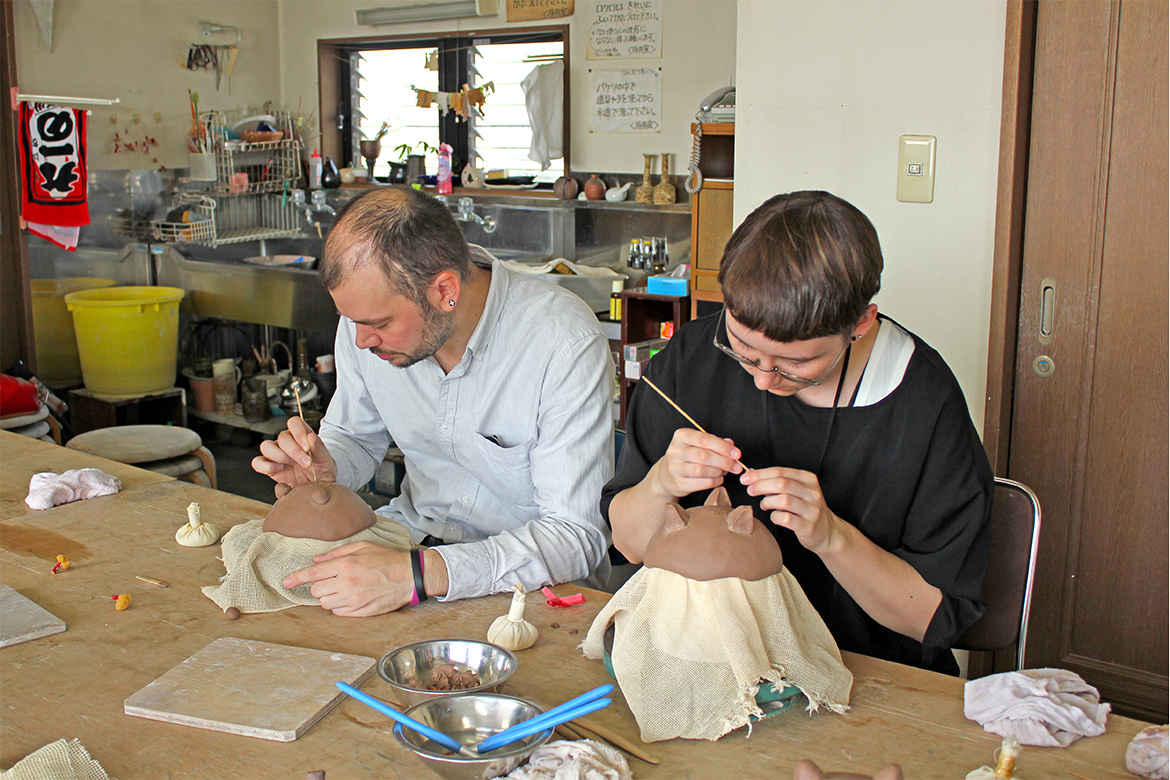 The finished work will be glazed and fired by Ms. Higashikawa herself then it takes about a month to be completed. Please ask if you would like the work to be posted.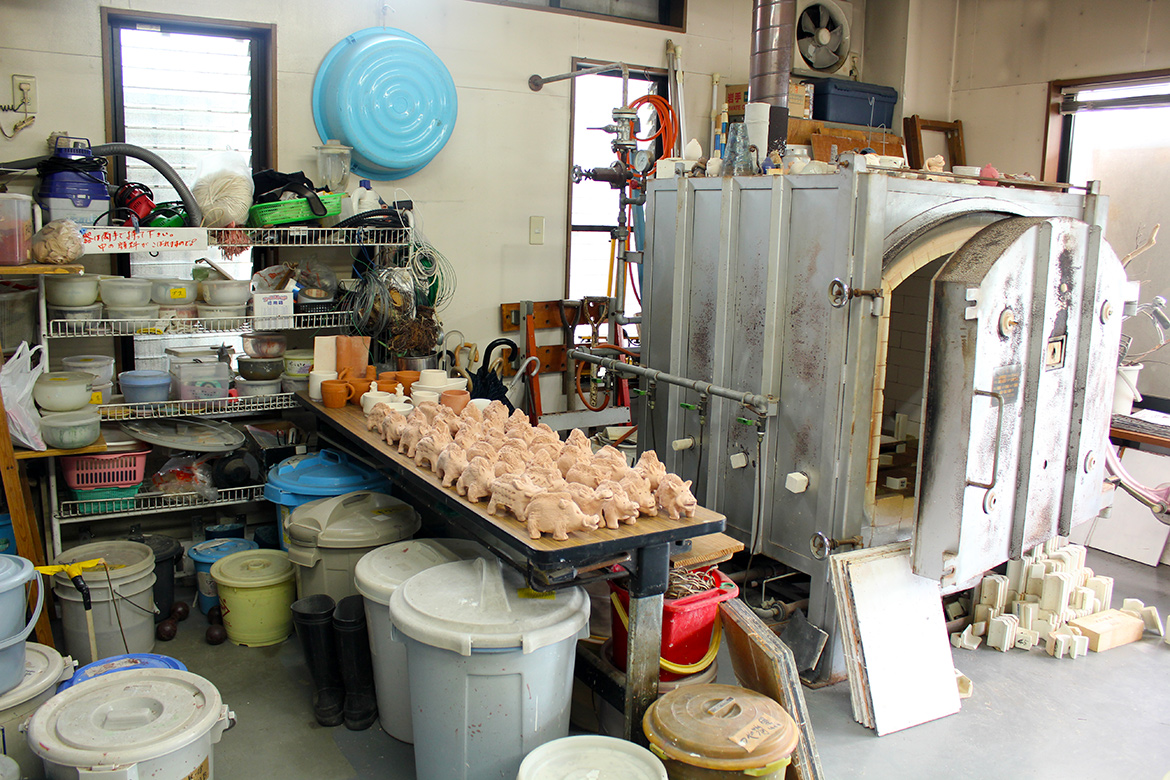 Here, the final pieces! Both have lovely textures and colors, well done!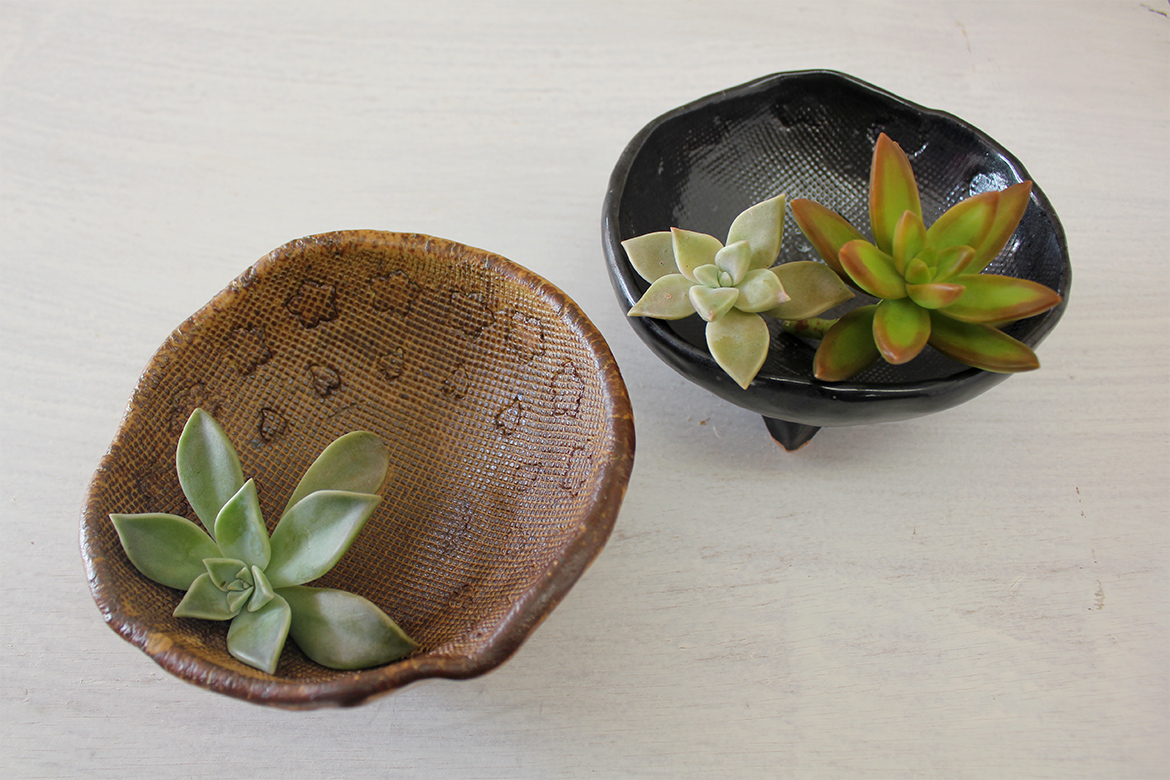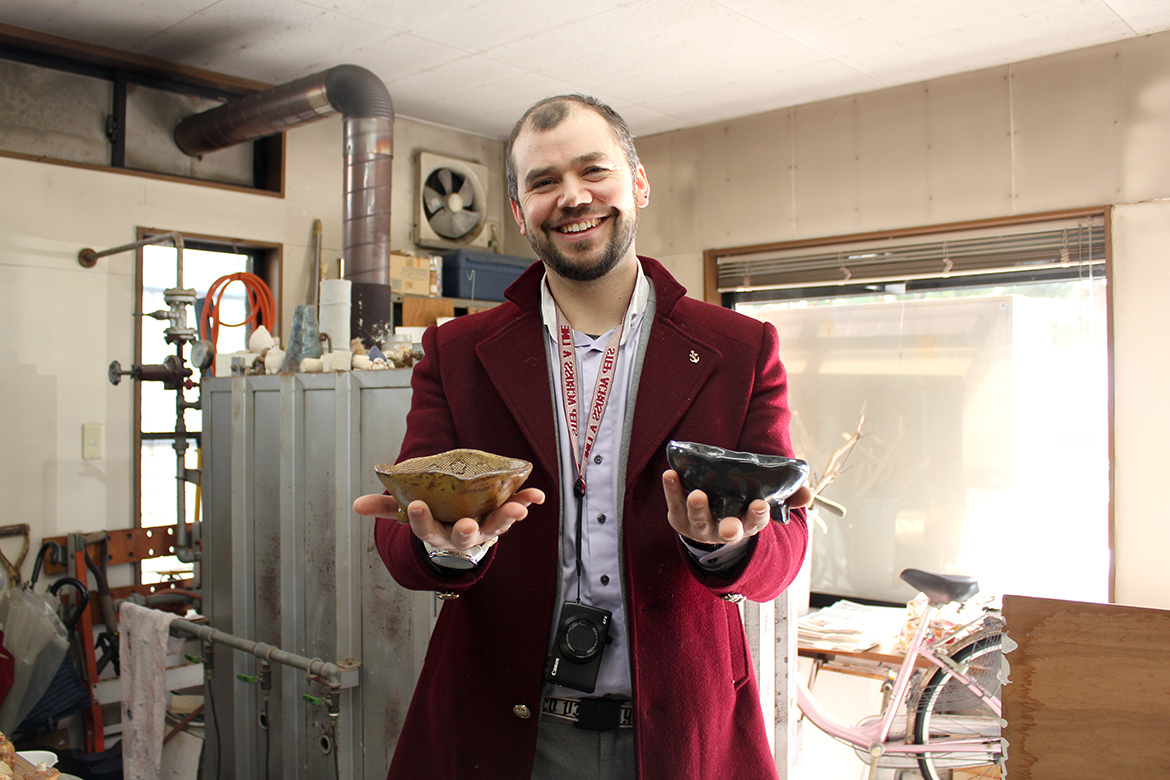 Why not join the class and making your own plate as a lovely souvenir? It really is a great fun! Please note that you need to make a reservation for one day workshop in advance.
【One day workshop】
Time: 10:00 - 13:00 or 13:30 - 16:30
Fee: 2,500 yen per person
Tel: 054-256-2804
【Cafe Mochimune-kama】
Open summer time only from 10:00 to 19:00.
Drinks and light meal available.