OWNER INTERVIEW
オーナーが語るお店のこだわり、
用宗の魅力とは?
Offering the timeless life-style
We have high quality furniture, tableware and goods from all over Japan. We offer customers the things that last for a long time but never gets old, things that make you feel like living in precious time.
For example, we have a chair that has practicality and craft and those can pass on from parents to children. A mobile sculpture that brings you peace of mind even just looking at it.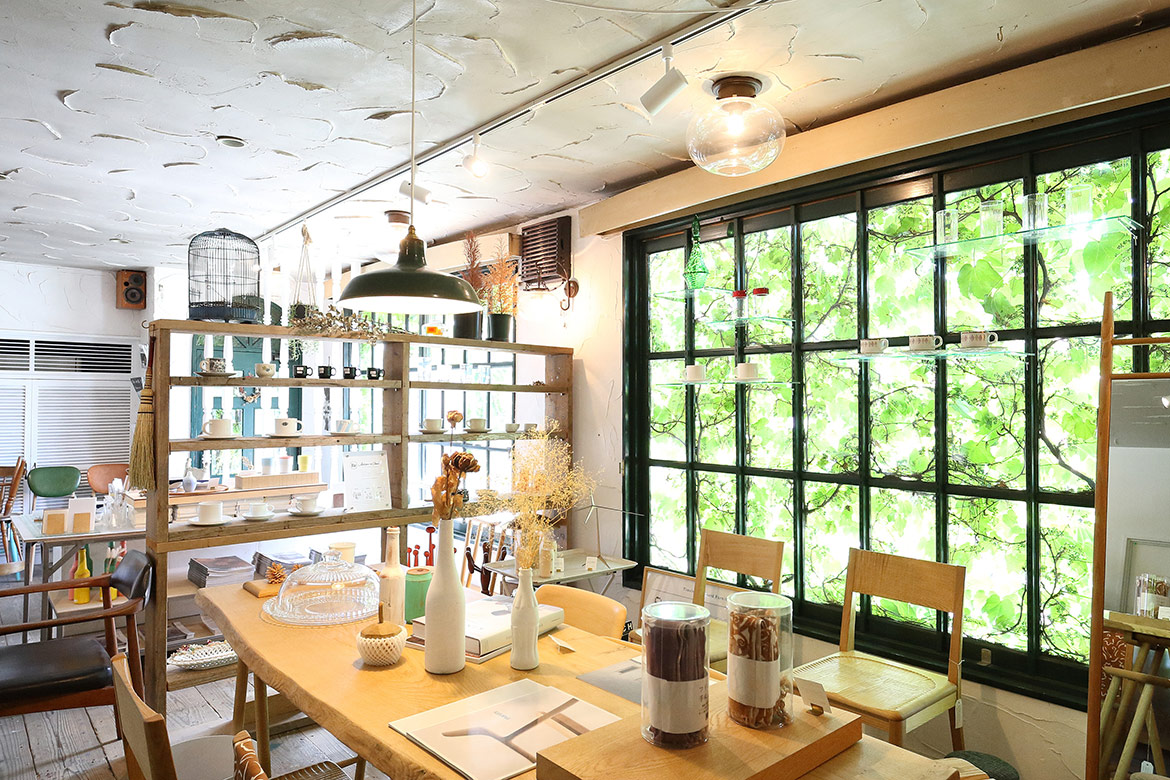 Original products
We have our original design T-shirts, it's very basic & simple style so easy to put on and made with thick cotton fabrics to be worn for a long time. Also one of our popular product is "Oshibana-book", it's a perfect gift for a new baby or a birthday present.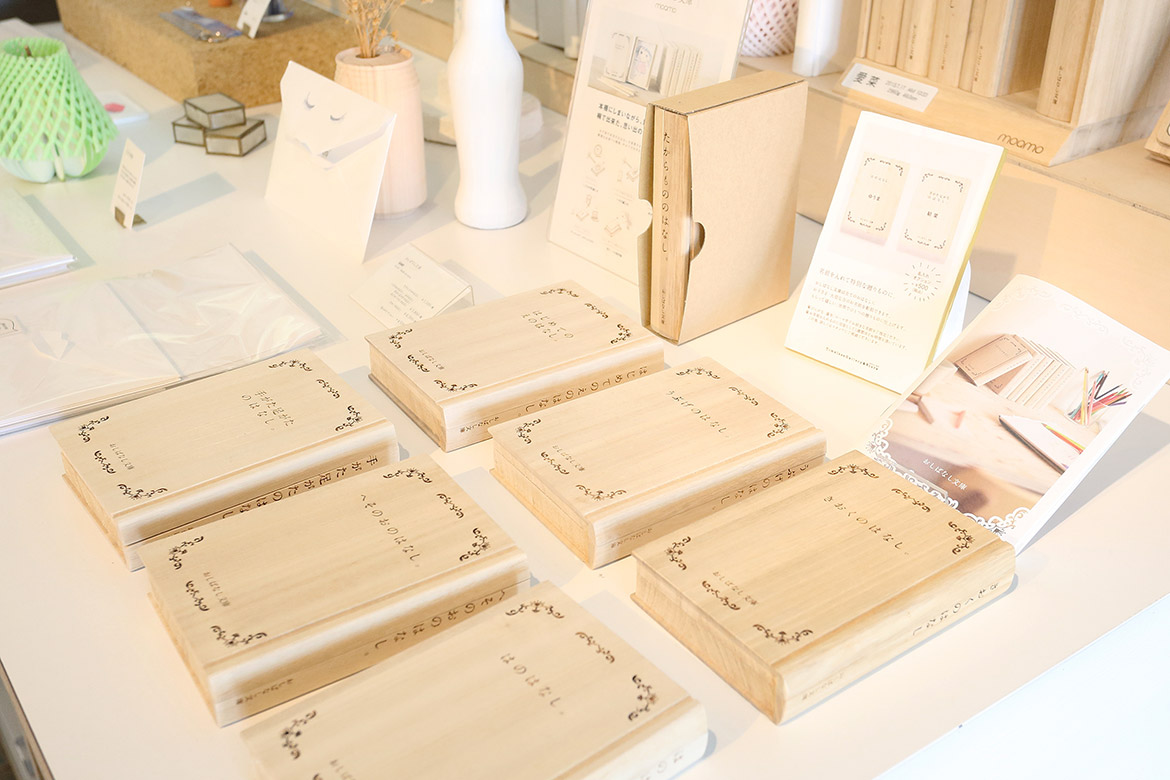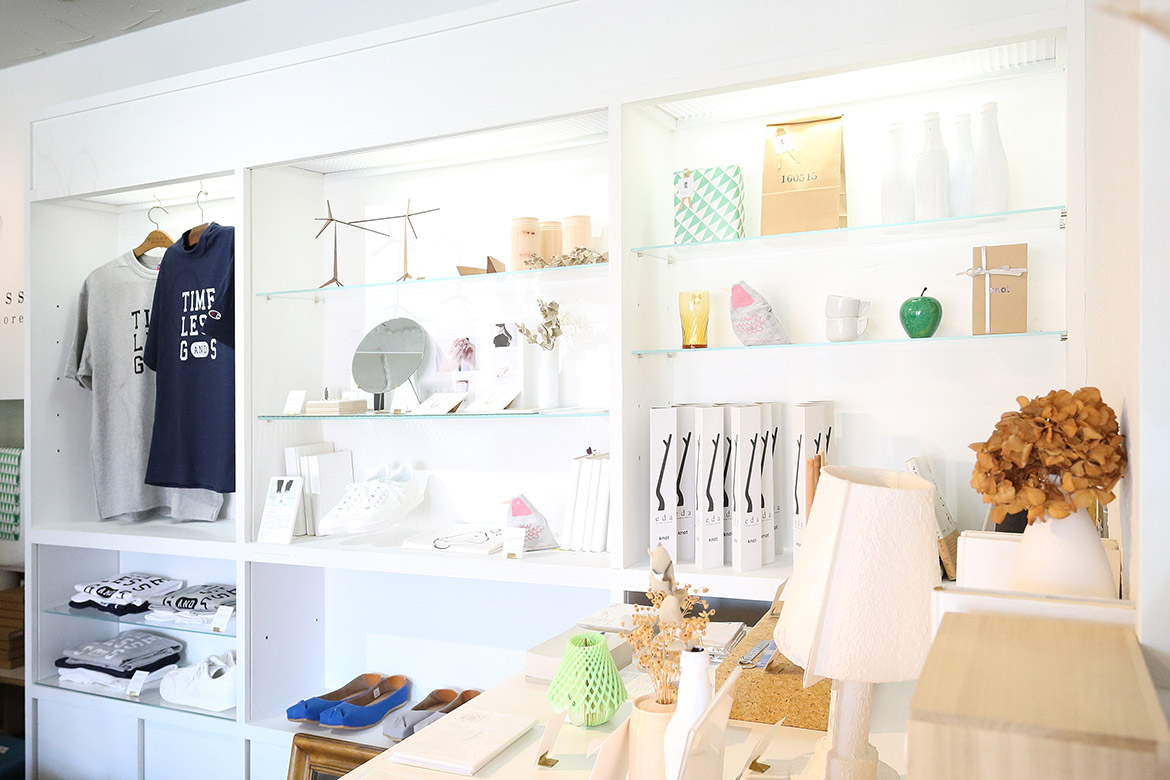 So, we try to have more original products to help the customer's life-style even better.
Please also check our on-line store
Why did you open the shop in Mochimune?
I fell in love with this building so I opened the shop in 2017. It used be a coffee shop loved by local people for a long time. The building looks familiar to locals but has an odd-looking to people from outside. It was for me like... for example, we have this usual tableware that you may get anywhere, but when you look at those ordinary goods in different places or environments, you find something new that you never noticed before. I think somehow it links to the external appearance of this building.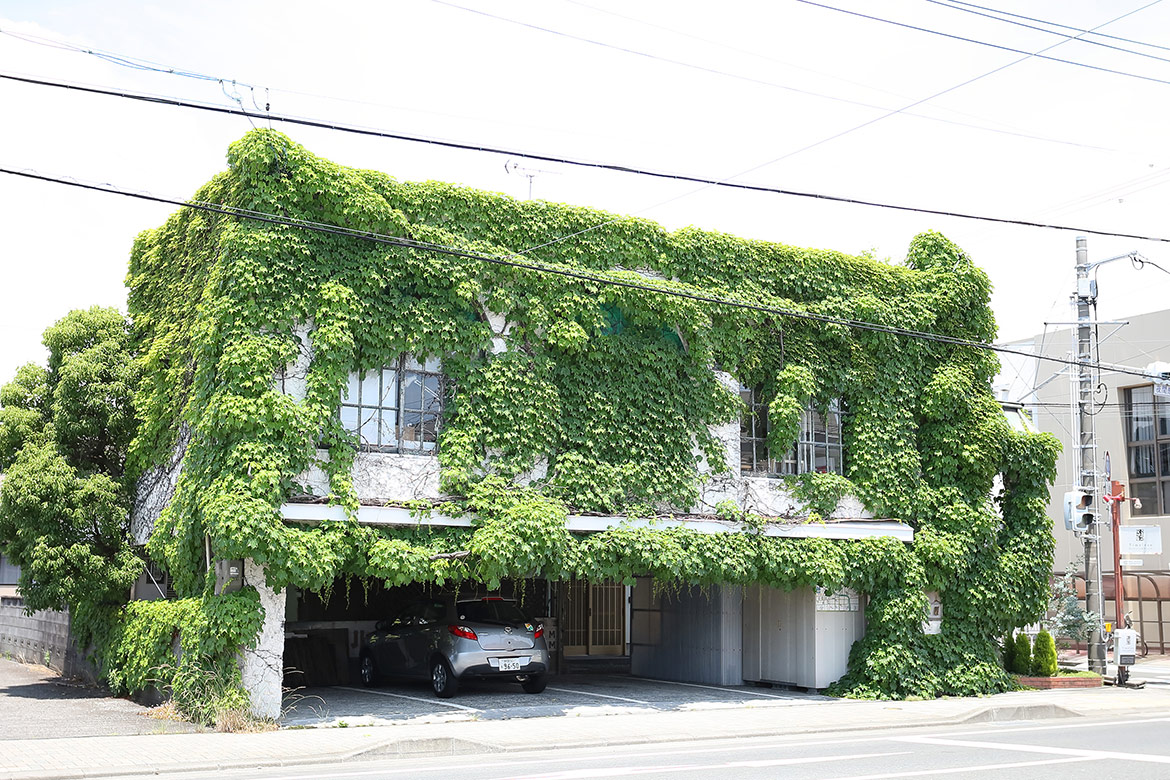 Time goes by in Mochimune
I feel like time goes by slowly in Mochimune compare to other cities and I'm sure the customers feel the same. It maybe we are so close to the port and sea that make us feeling so.
There are many good-old sceneries in Mochimune as a port town, like alleyways bring you back sort of sweet memories. Our neighborhood is an old restaurant serving soul-food where the local people gathering and chatting.
Hope everyone will enjoy the time in Mochimune.