About the area and "excite Mochimune"
Mochimune is a small port city located 7 min away from the center of Shizuoka City by train.
The area is well known for the beautiful beach facing Suruga Bay and also, for Shirasu fishing that provides one of the freshest Shirasu in Japan. It's in the southwest part of Shizuoka City surrounded by the port, ocean and mountains with kind of nostalgic atmosphere around.
Unfortunately, nowadays due to the increasing number of vacant houses, the old sceneries are disappearing. CSA Travel Corporation and CSA Real Estate Corporation have been working on many projects to vitalize the area since 2017 by utilizing the old houses as tourism resources and starting the website "excite Mochimune" that is dedicated to bringing the rich culture of Mochimune to people around the world.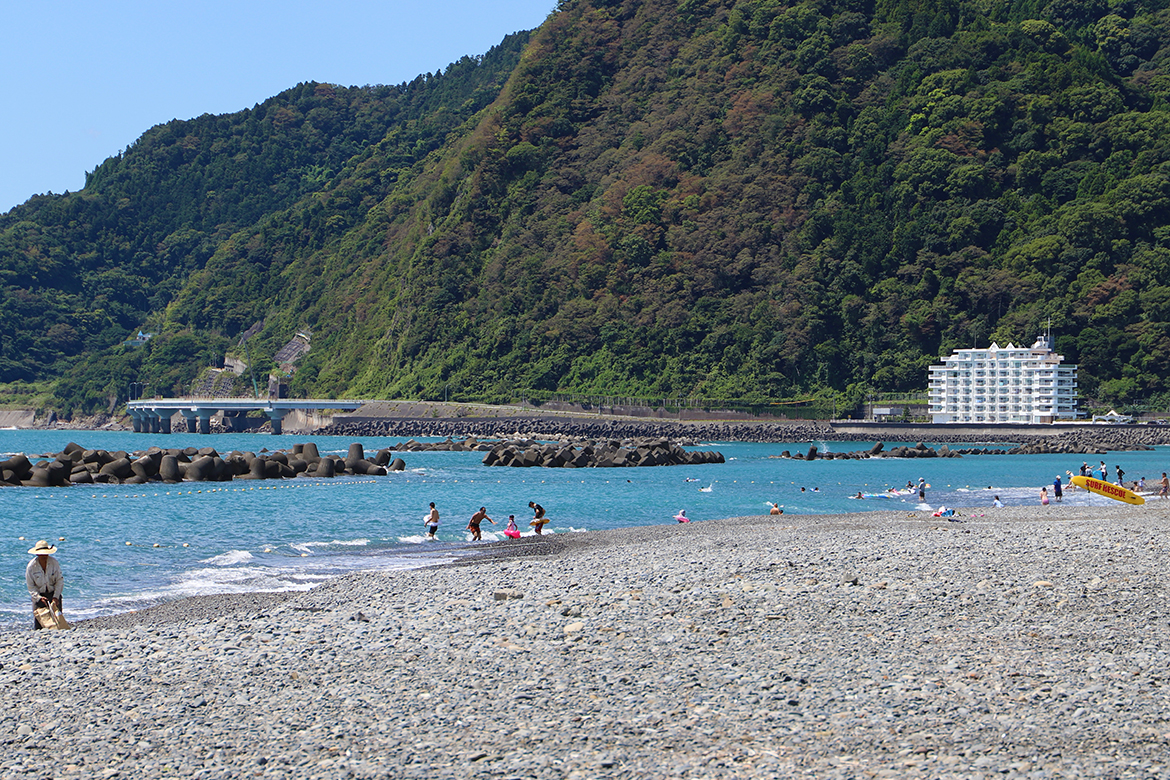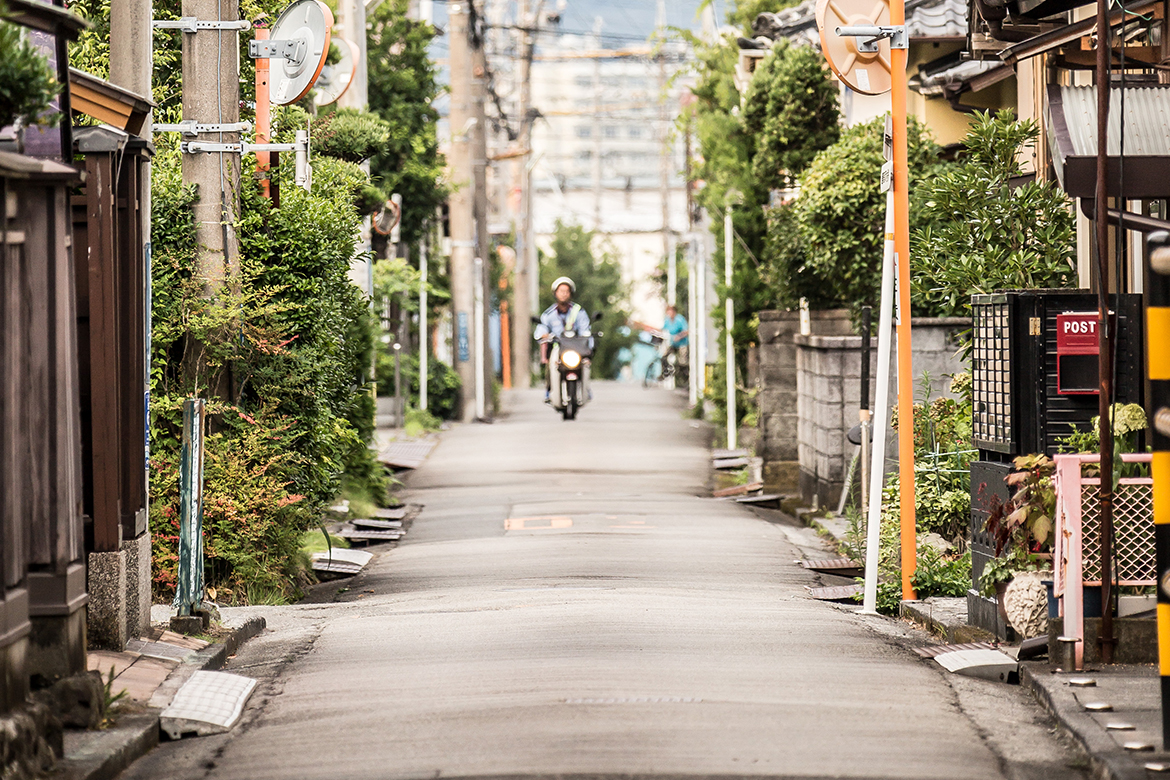 History of Mochimune
There used to be the castle called "Mochimune-Jo" on top of a small mountain overlooking the sea. It was built by the commander Munekore Ichinomiya in the early 1500s, located near the Tokaido road, with mountains in the back and the sea in the front to defend the Sumpu area. (Shizuoka). Although there was the period of wars around, the castle actually survived as the Mukai navy base through the Shogun Imagawa, Shogun Takeda and Shogun Tokugawa eras.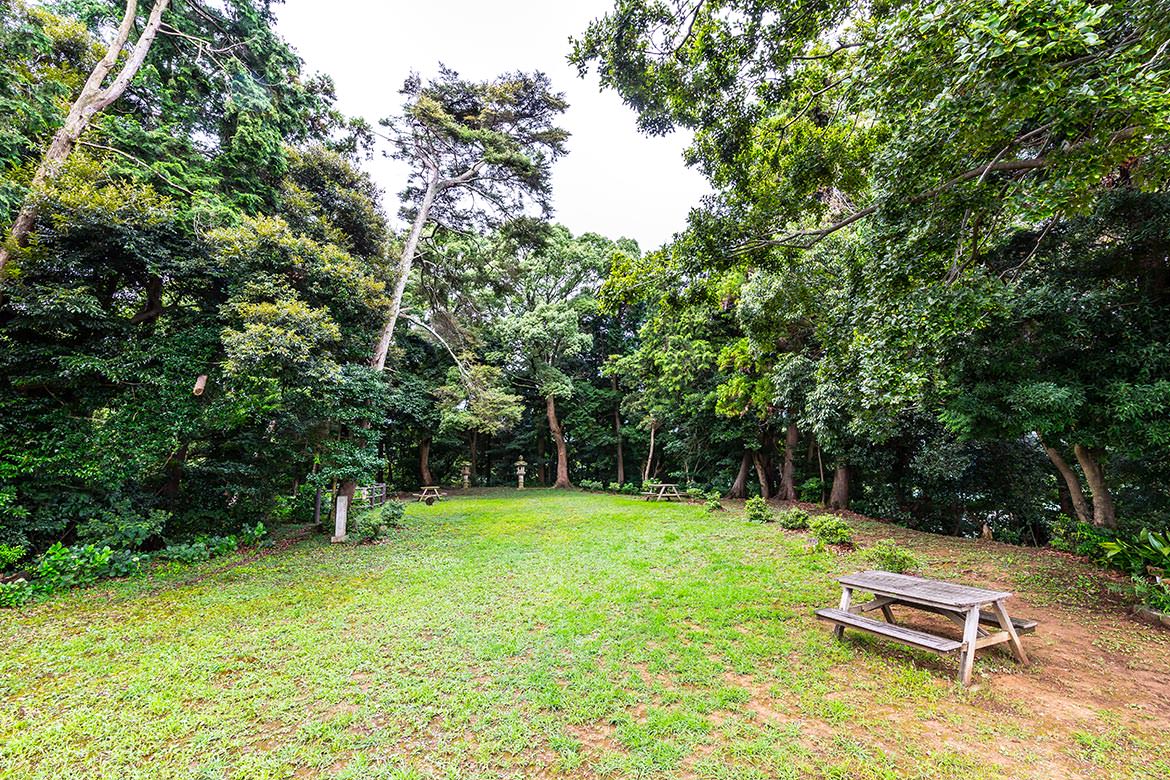 About Mochimune port
The history and the culture in Mochimune deeply engaged upon the development of "Mochimune port" .
It is said that the Mochimune fishing port originated as a coastal fishery where rich water from the Abe River flows into Suruga Bay at a depth of 2500m.
After that, the annual catch volume decreased every year so the fish port had sized down. Although the huge refrigerator was built in the past, it still remains without being used even once.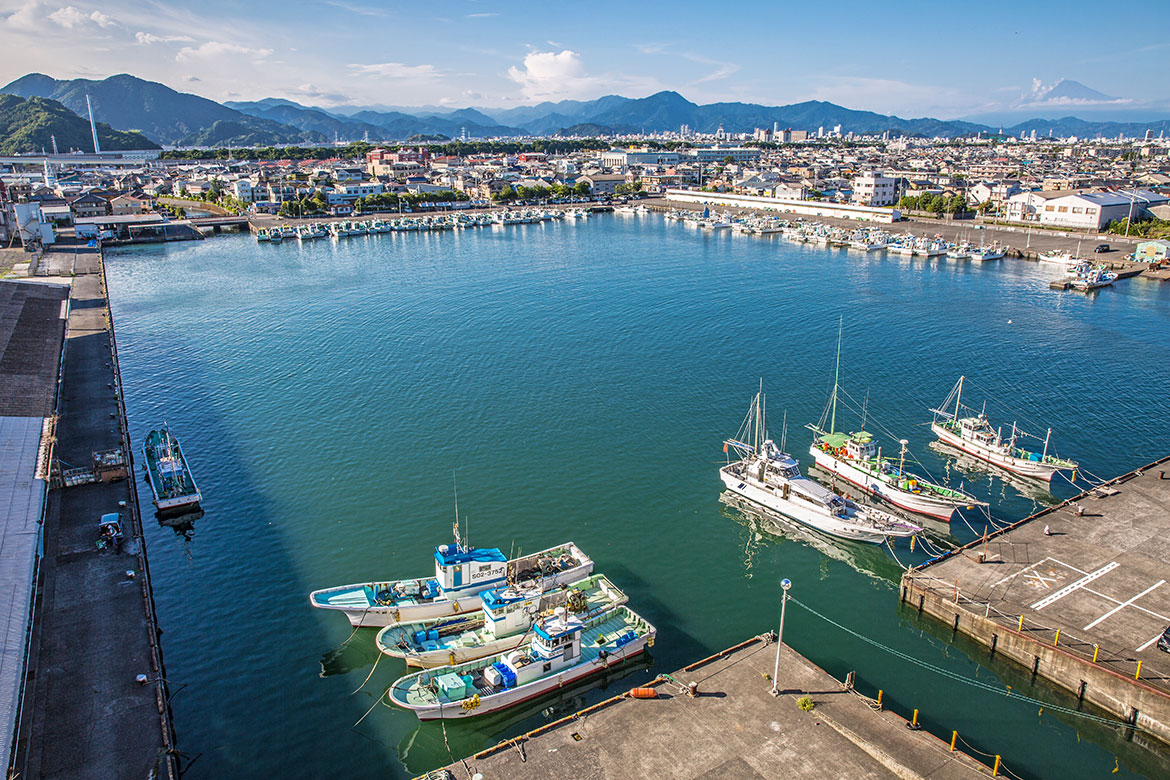 As the area around the port gradually progressed, "Mochimune Fishing - Arena" was built in 2002 including the "Hirono coast park" where people can enjoy fabulous views of Mt.Fuji and Suruga Bay. It is a popular place for families during weekends.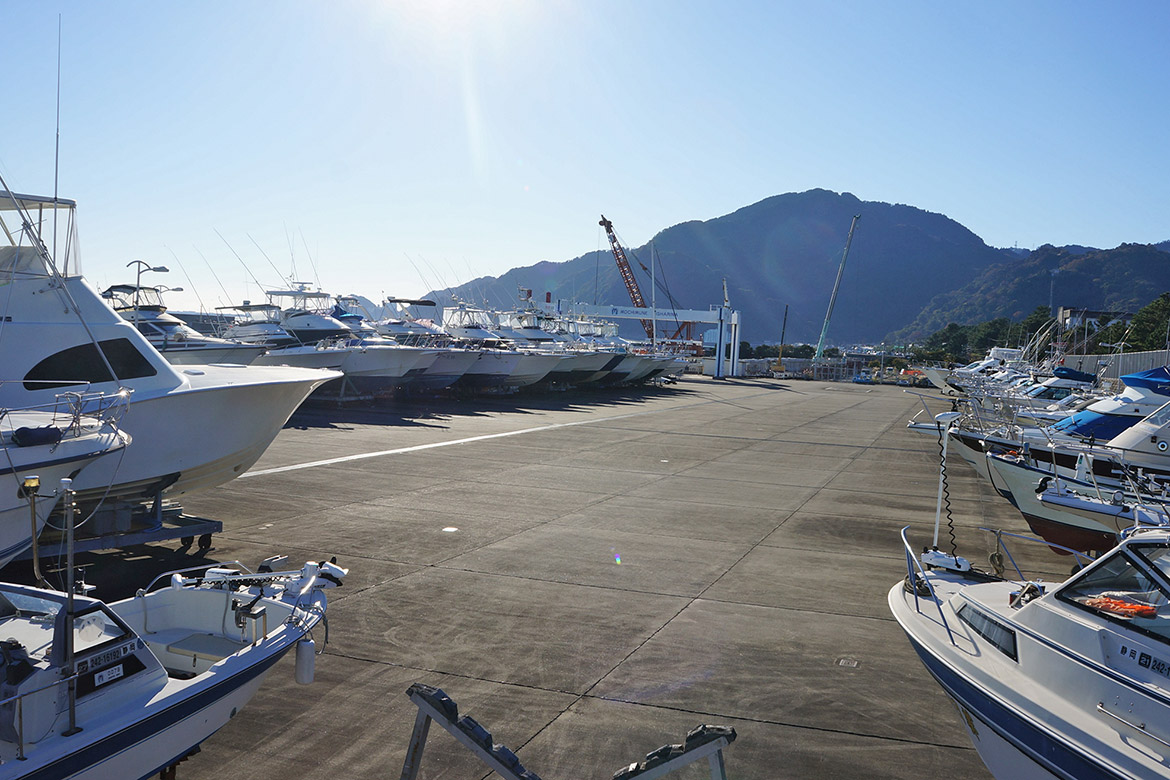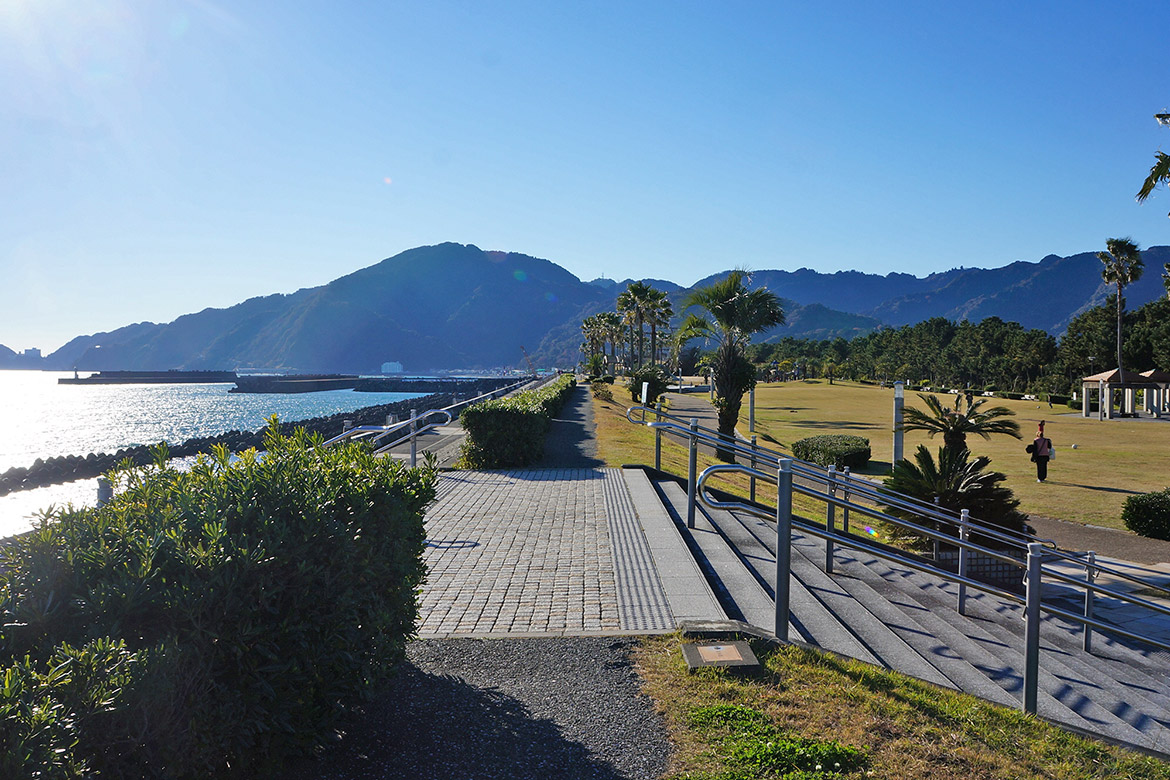 About Mochimune station
In 1909, JR Mochimune station was established, 2 stops to the west from Shizuoka Station. It used to be around 3,000 passengers a day and 1.1million passengers a year accessed the station. It's located 5min walk to the beach and easy access to the mountains for a fun hike too. The station has an orange roof that reminds a sense of the good old days, has always been loved by local people.