"coffee and stay Momoya" opened in March 2019.
The shop name "Momoya" comes from "Momo", the owner's dog.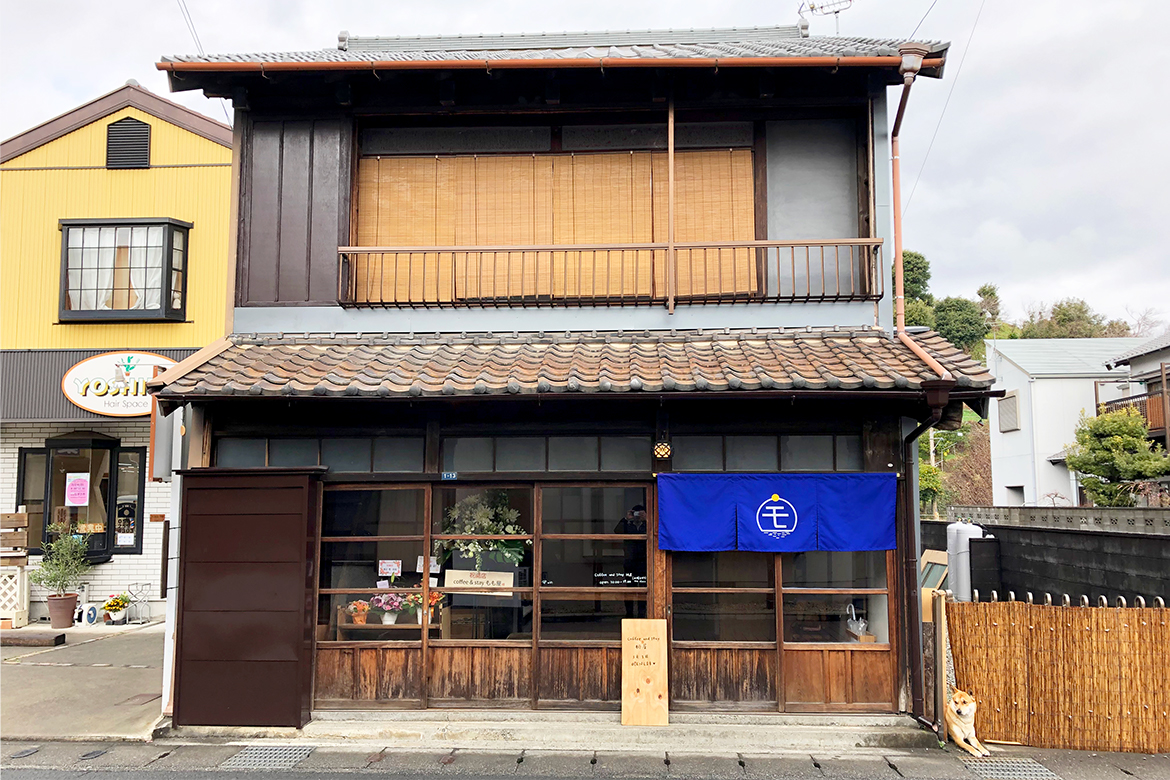 This 100-year-old traditional house has been refurbished. You will find a Cafe on the first floor and a Guest House on the second floor. Local visitors can stop by very easily.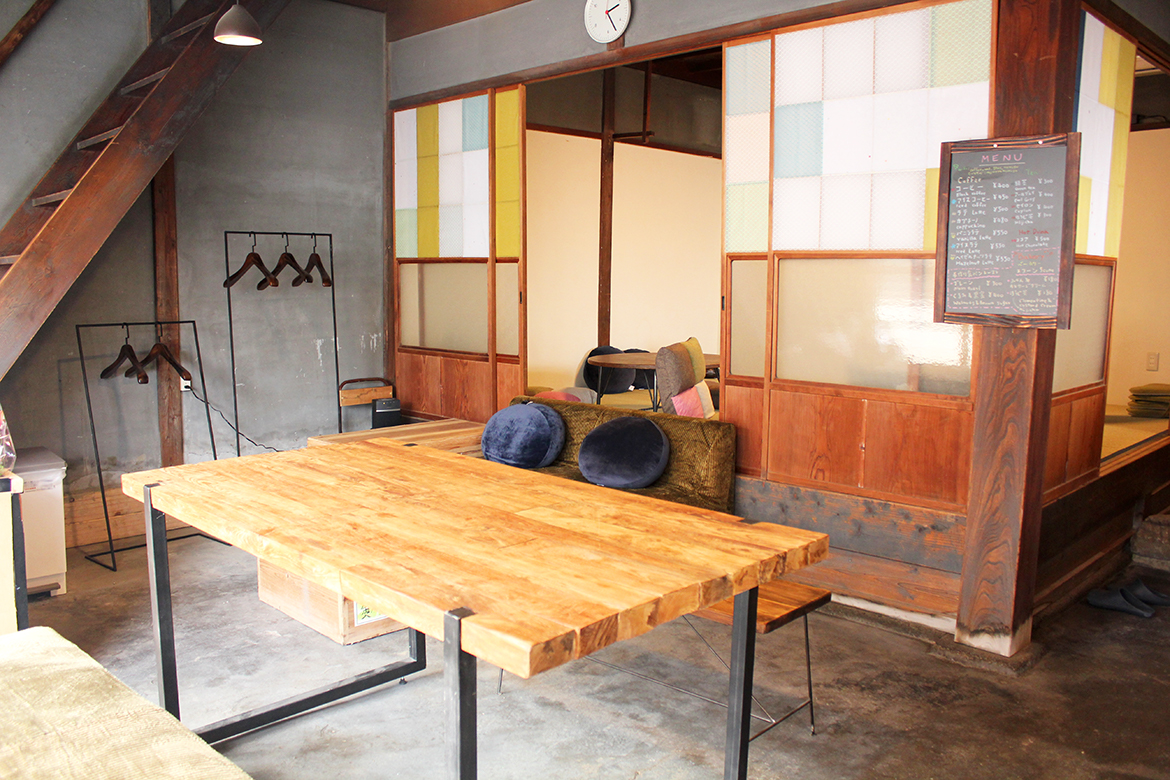 The Owners, Mr. and Mrs. Goto, were living in Saitama prefecture until recently but when they visited Mochimune for the first time last summer, they were totally charmed by this traditional house and its garden located near the fishing port. Since then, they decided to start a new life here in Mochimune.
Mrs. Goto wants people to come to her shop like they were visiting their own grandma. In the house, there are pillars, shoji, tatami mats and a very calm atmosphere.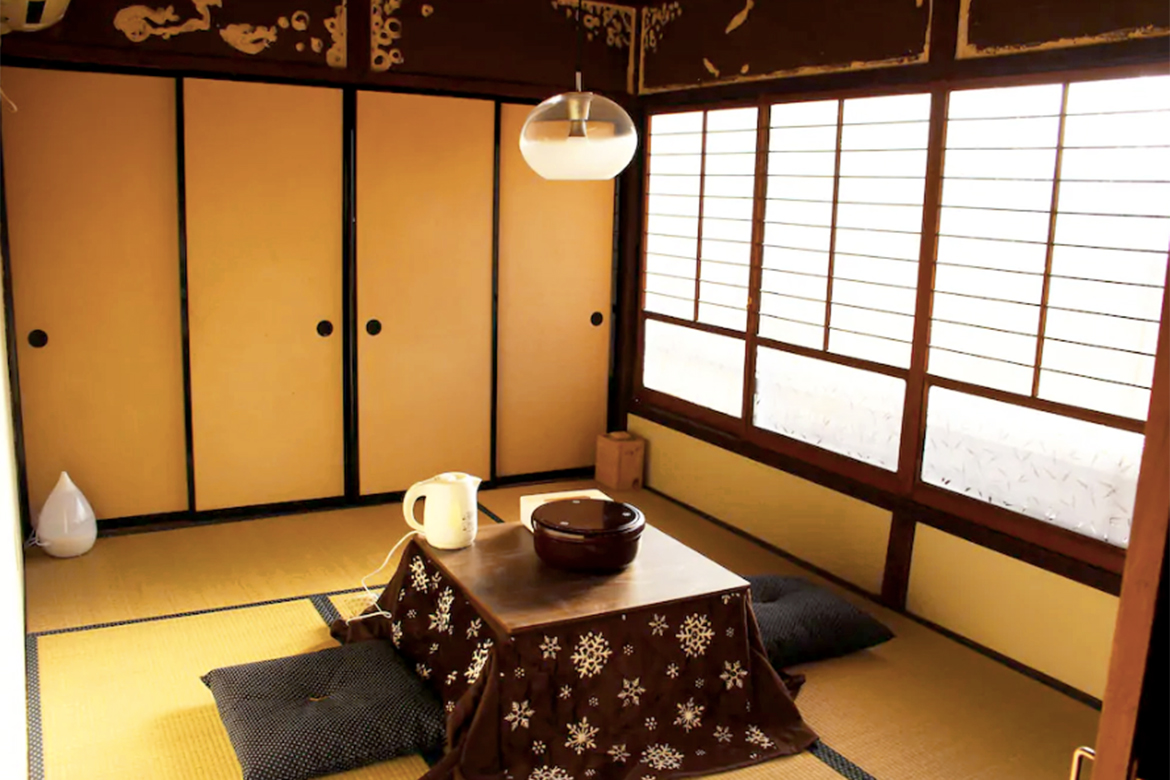 On the 2nd floor, there are two rooms, a quadruple room (8 tatami mats) and a double room (6 tatami mats). Both rooms have a strong Japanese atmosphere which is very popular among both foreign and Japanese visitors. Because rooms were made especially for people who wants to heal their fatigue, it's the perfect place to rest your body and mind.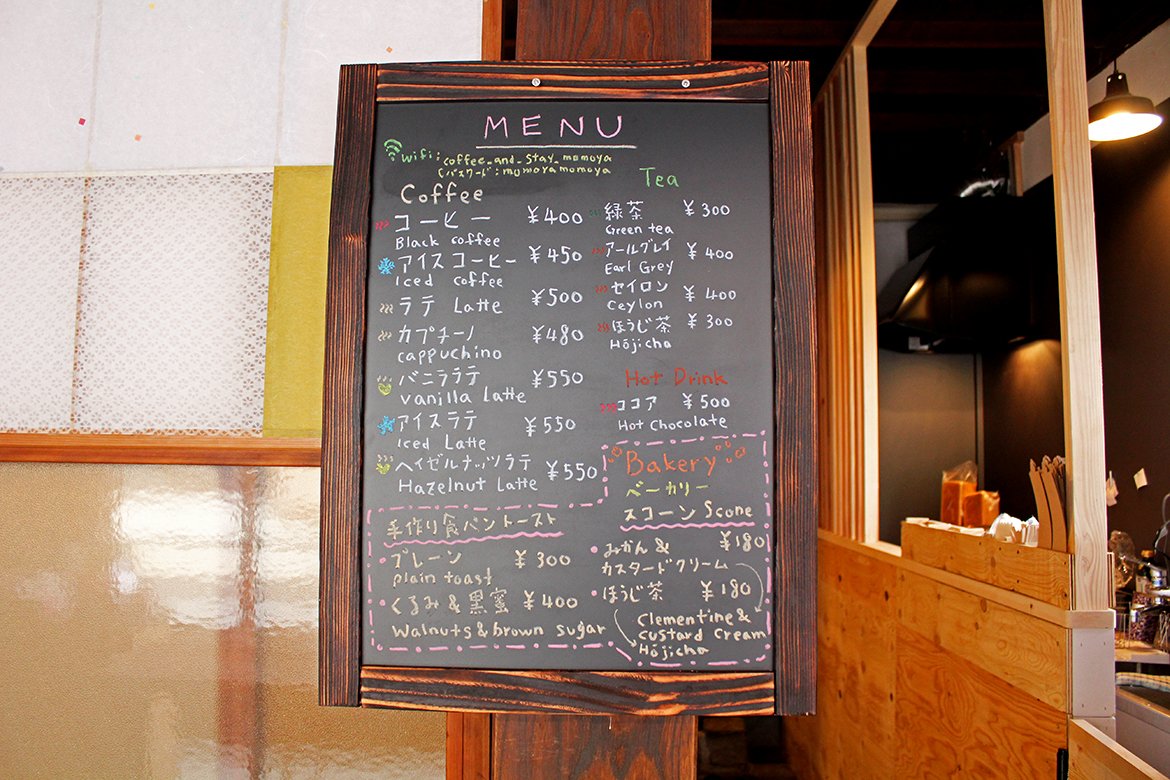 Originally from Korea, Mrs. Goto cooks some delicious pastry and line it up in her Cafe. The hand-drawn blackboard shows many delicious types of food. You can eat directly in the Cafe but also take-out some food. So, please feel free to stop by when you are in the neighborhood.
You can easily book this accommodation on airbnb website. Whether you live far away or not, please spend a night or two in our guest house.