Just a 5-minute walk from the train station, Mochimune Harbor is located near one of the deepest bays in the world and its history is more than 300 years old. The river Abekawa pours very rich water into a very deep sea zone. It is the ideal place for the development of fishes. A real paradise for local fishermen. Mochimune harbor was build like the neighboring port of Yaizu, well known for skipjack and tuna.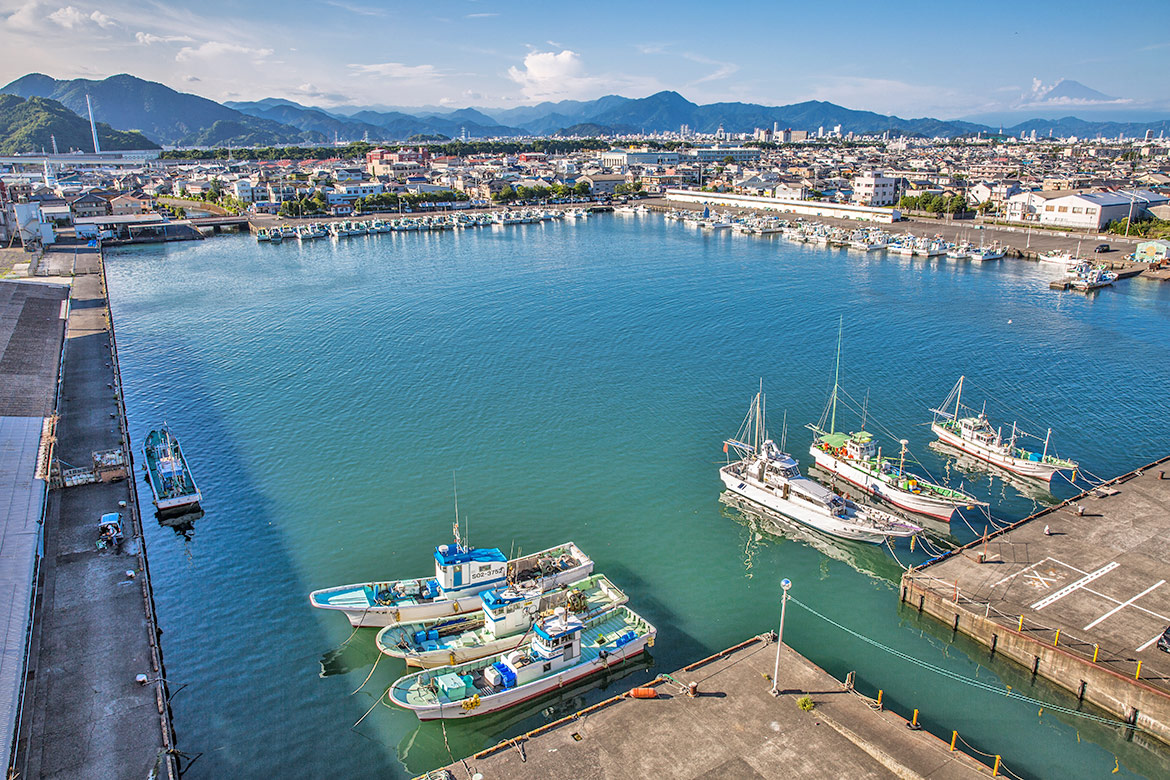 The flagship product of the town, the shirasu is fished practically every day. Every morning, between 6 and 7 am 50 ships leave in unison towards the sea. The scene of their departure is impressive. On sunny days, it is possible to enjoy the fishing on a boat with the magnificent Mount Fuji floating in the background sky. From December to January, the sky is particularly clear and the view is breathtaking!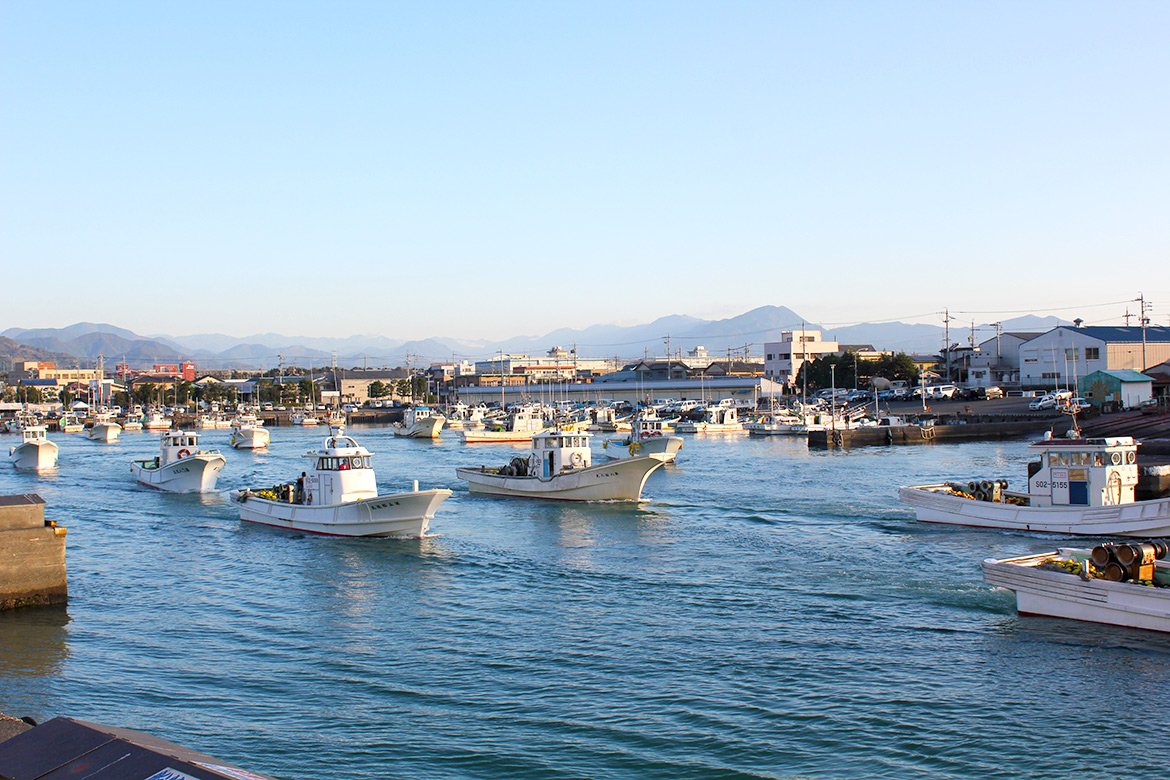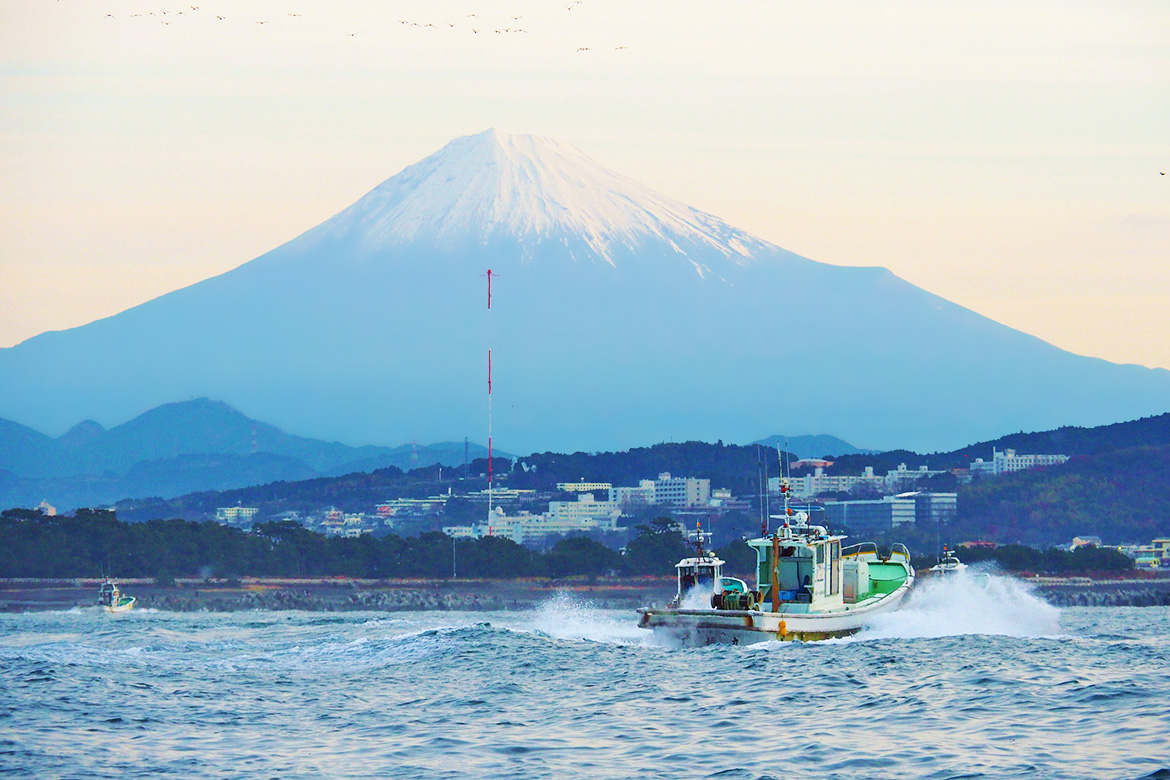 Guests can enjoy the freshly caught shirasu fish at the "Donburi House" Restaurant on the harbor. What a pleasure to be able to taste a fish as fresh as the raw shirasu! Shirasu fishing takes place every day (except Sunday and public holidays) during a long period of the year, from mid March to mid January of the following year.