This observation point is located between the neighboring towns of Shizuoka and Yaizu at 470 meters above sea level. 2 to 3 hours by foor are enough to get to the top. The ancient and historic Tokaido Road linking Tokyo to Osaka passes through this summit.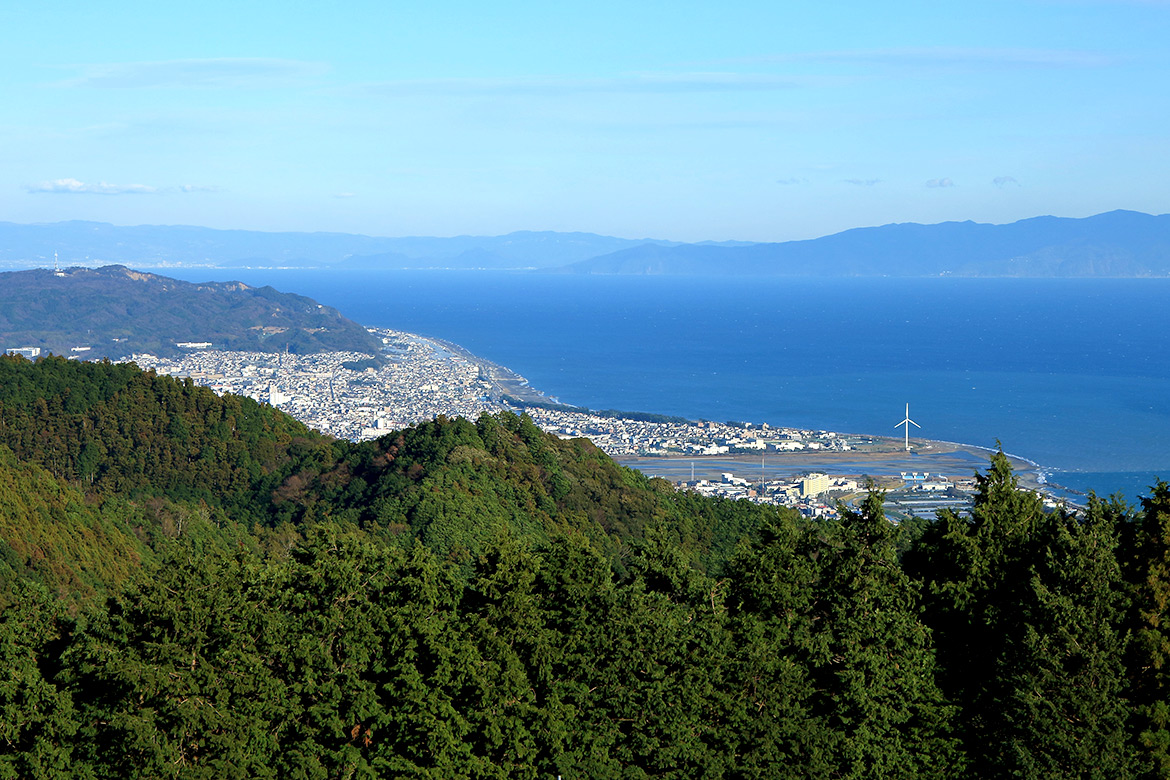 Something rare: From the top, you can contemplate the Mount Fuji, Shizuoka city, Suruga bay, Yaizu harbor and also Japanese Alps summits. We recommend you to take a rest there by eating your "bento". With its walking and running course, it is really enjoyable for both adults and children.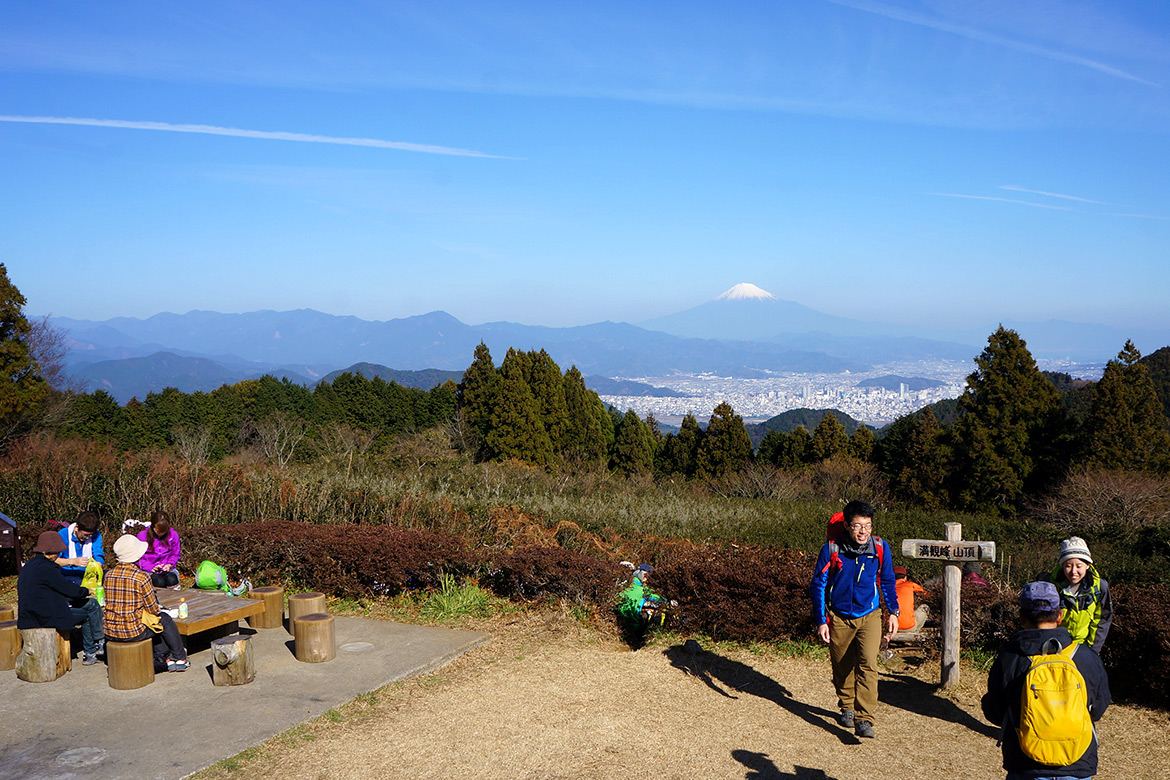 If you are departing from Mochimune Station, we advise you to take the itinerary up to the "Nihonzaka Touge" stage on the other side of the summit (2 hours and a half for one way). If you are driving, you can also go directly to the ancient Tokaido road on the other side of the summit (Yaizu town) and park your car in the "Hanazawa no Sato" parking. Then, you will have 2 hours on foot from the stage "Nihonzaka Touge" or 1 hour and a half from the stage "Kurakake Touge" to get to the top.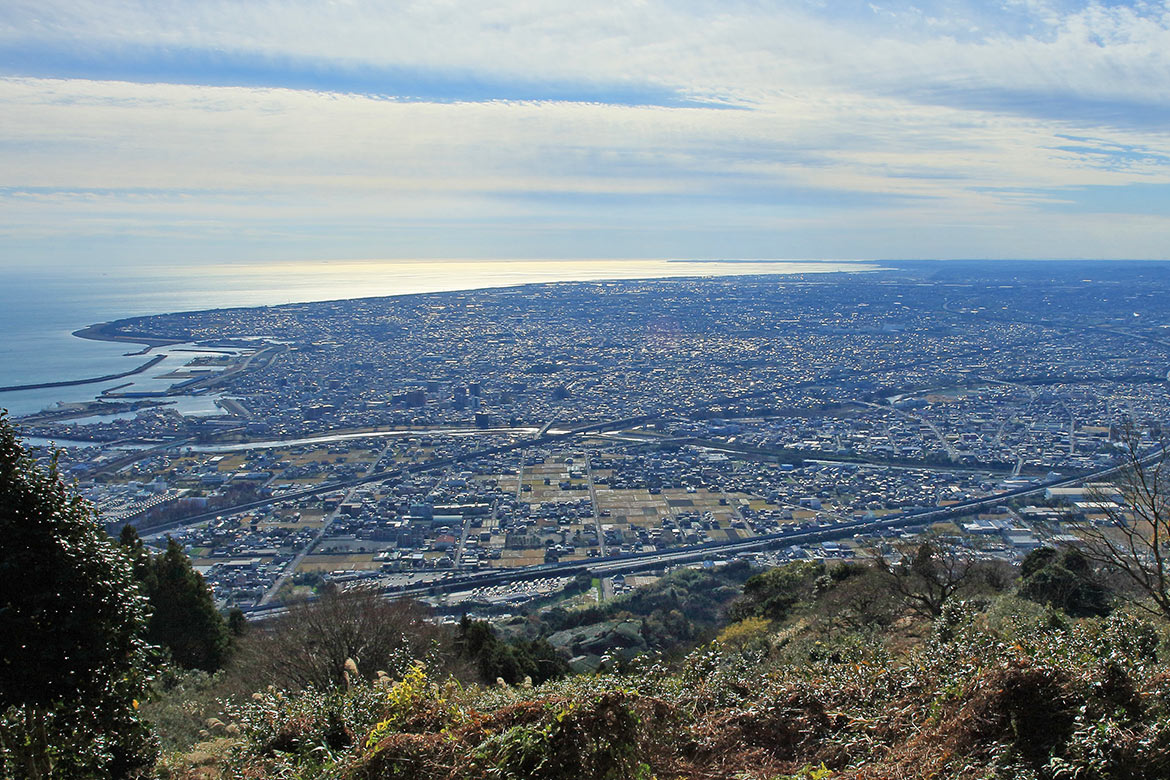 If you are an explorer and want to see a breathtaking scenary, It is higly recommended that you go hike up to see the beautiful sun rising from Suruga Bay and beautifully sunllight-covered Mt.Fuji. We can assure you that the overview will get you excited.Since you've got to be an early bird to get hiking in a dark, very cold morning, you would like to have a flashlight and wear a warm outfit.
Also, going along on the ridge from Mt.Mankan in the direction to Shizuoka city centre, you will get on a sightseeing spot called "CHOSEN IWA" meaning Korean Rock.There, you can catch an overview of the city centre of tall buildings, and of Mochine's rustic japanese town. We're certain that the overview there is as magnicifant as the scenary that you can see down from Mt.Mankan. The road to Mt.Mankan goes up and down so that you might be tired from walking along. However, we would like you to have a careful look at each sign on the road on the way because the scenary down from the rock surely will get you moved!! Toward "Ijiri Village", You can also hike down to "JR Abekawa Station"from "CHOSEN IWA".