As you go from the Mochimune Highway to Yaizu direction, you will see the steep cliff called "Okuzure coast". The cliff is 300m above the sea and its amazing view just in front of you!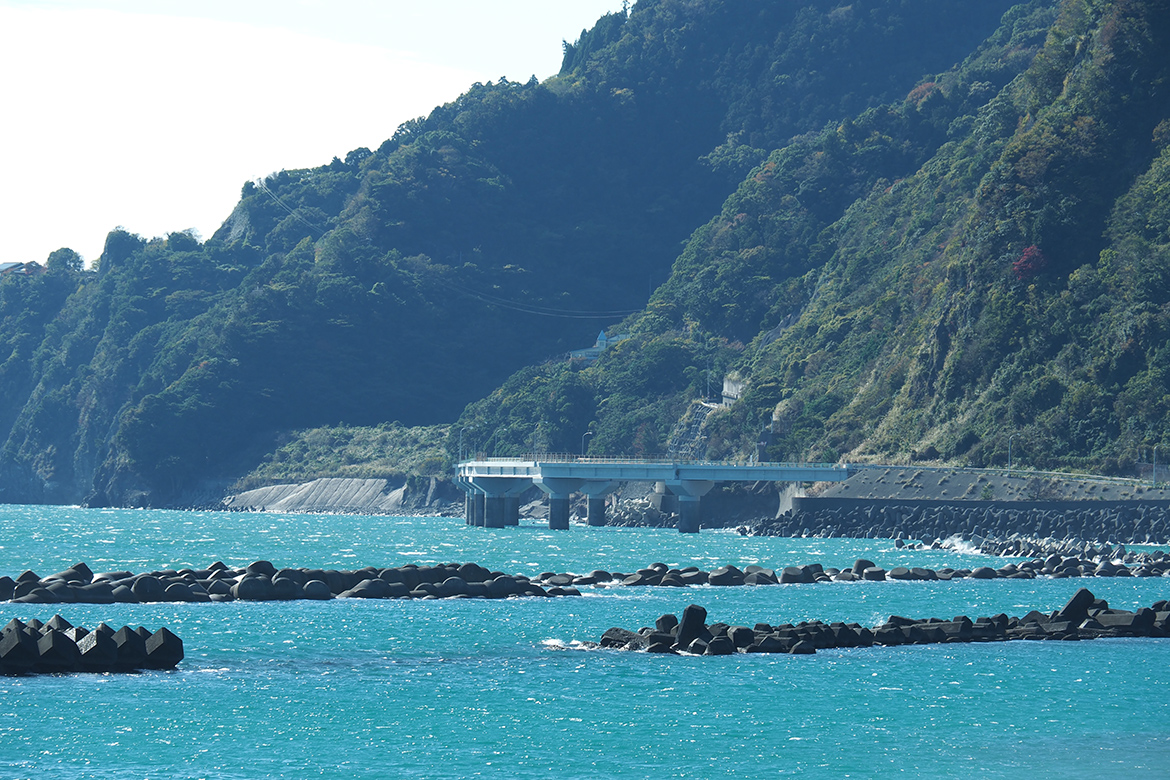 "Ishibe Kaigan Bridge" is set in the sea and mountains that creates fabulous views in front if you go over the bridge. In the opposite direction from Yaizu, you will see Mt.Fuji and Mochimune town which you don't want to miss this rare sight!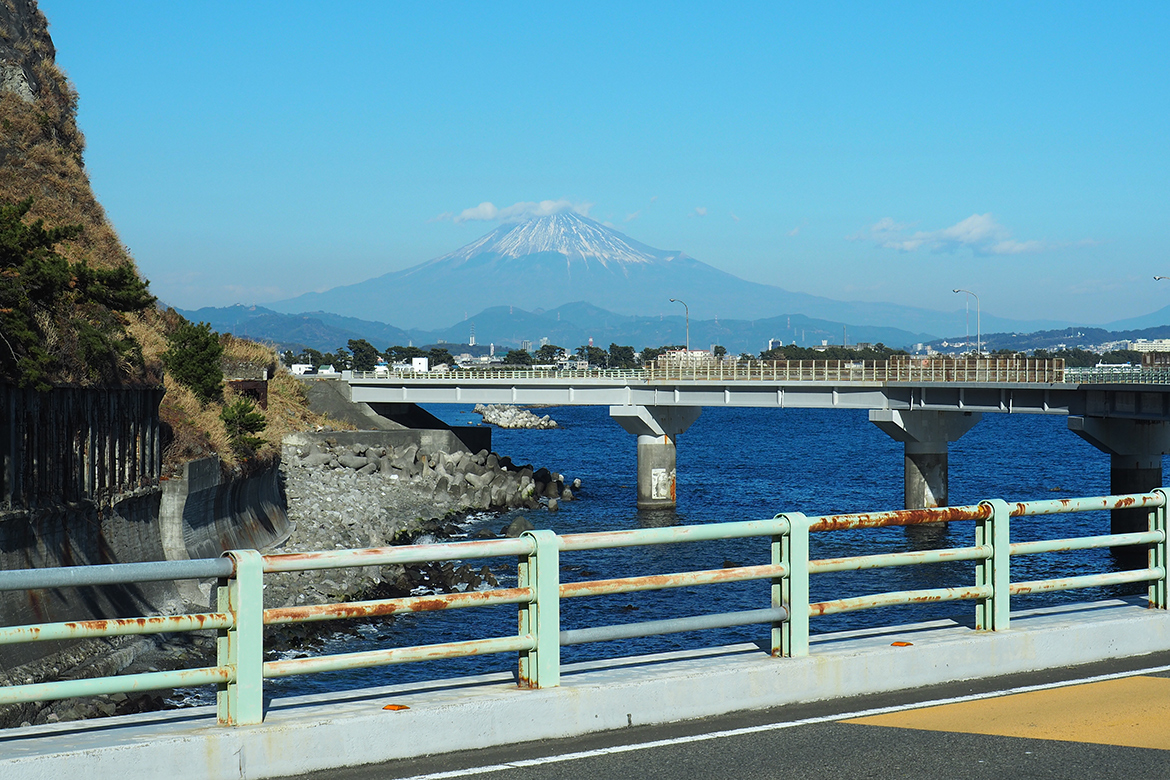 Okuzure coast continues to Mochimune coast, there are fun activities you can try such as doingSUP (Stand up Paddle Board) or swimming in the ocean.
Perfect place for getting around with your camera!