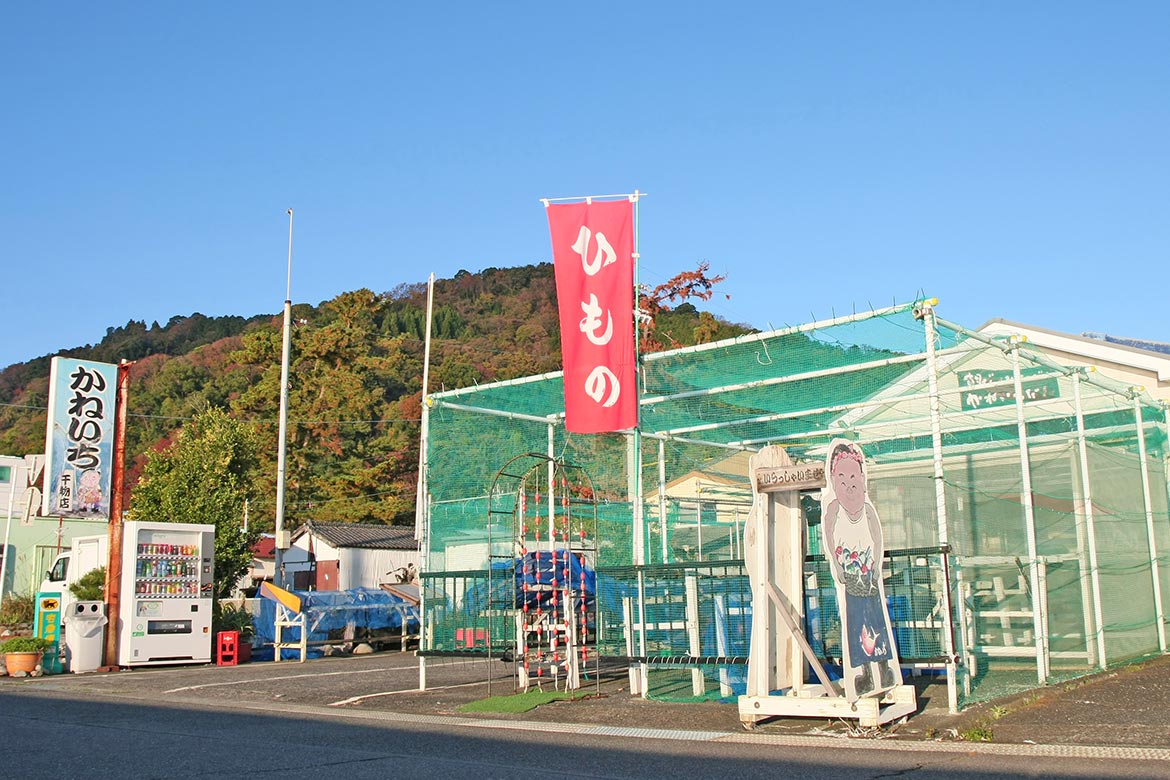 OWNER INTERVIEW
The chef tells us about the specificities of his shop and the charm of Mochimune
A traditional preparation that does not use any additives.
Kaneuchi's dried fish is sold the day of its arrival. Additives such as preservatives, amino acids or vitamin C are not used. The only ingredients used in the preparation are salt and soy sauce and this method has been preserved for over 40 years.
Obviously, weather changes with the seasons and we cannot get the same type of fish all year long. Without any rest, we need to get the best fish for the period. It's a very hard job but we really want to deliver the best products to our customers.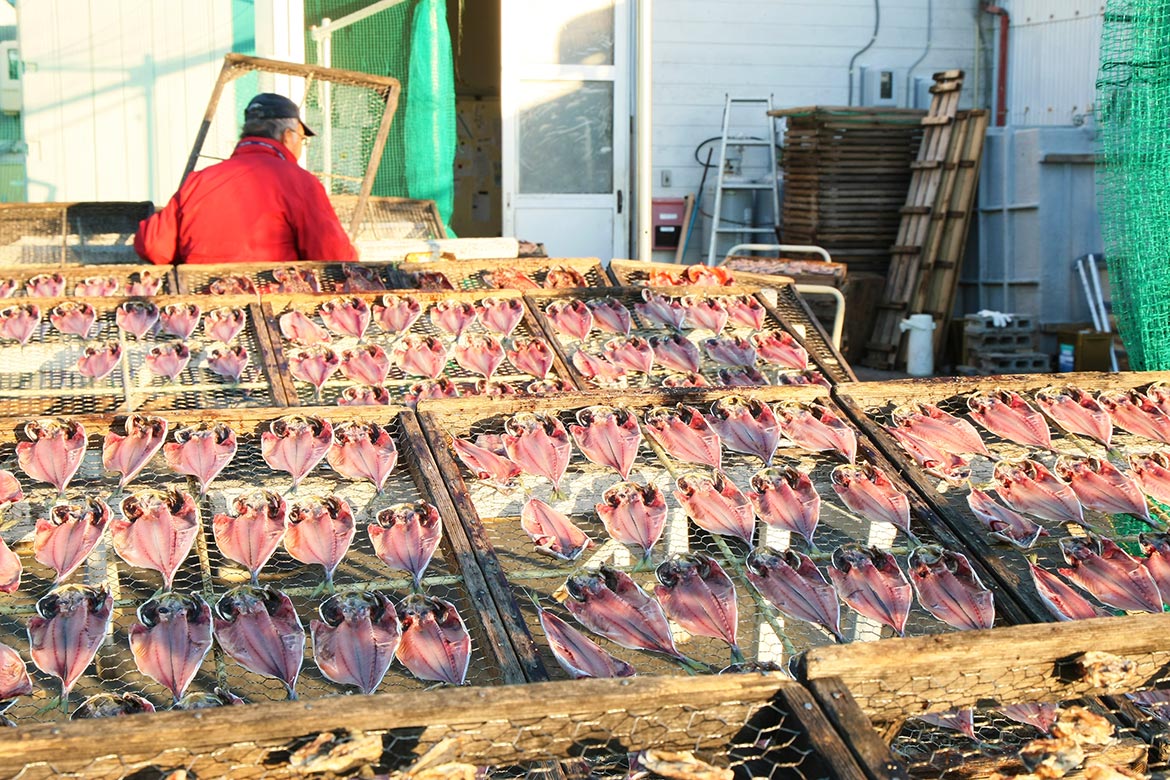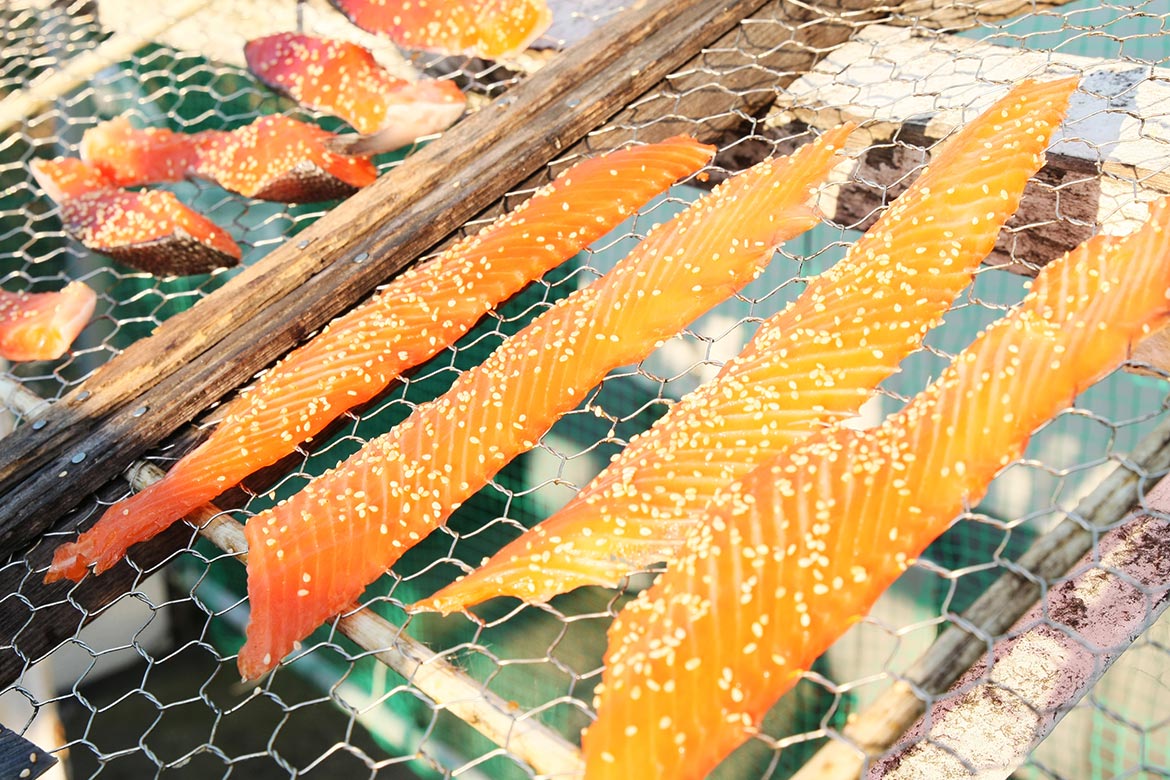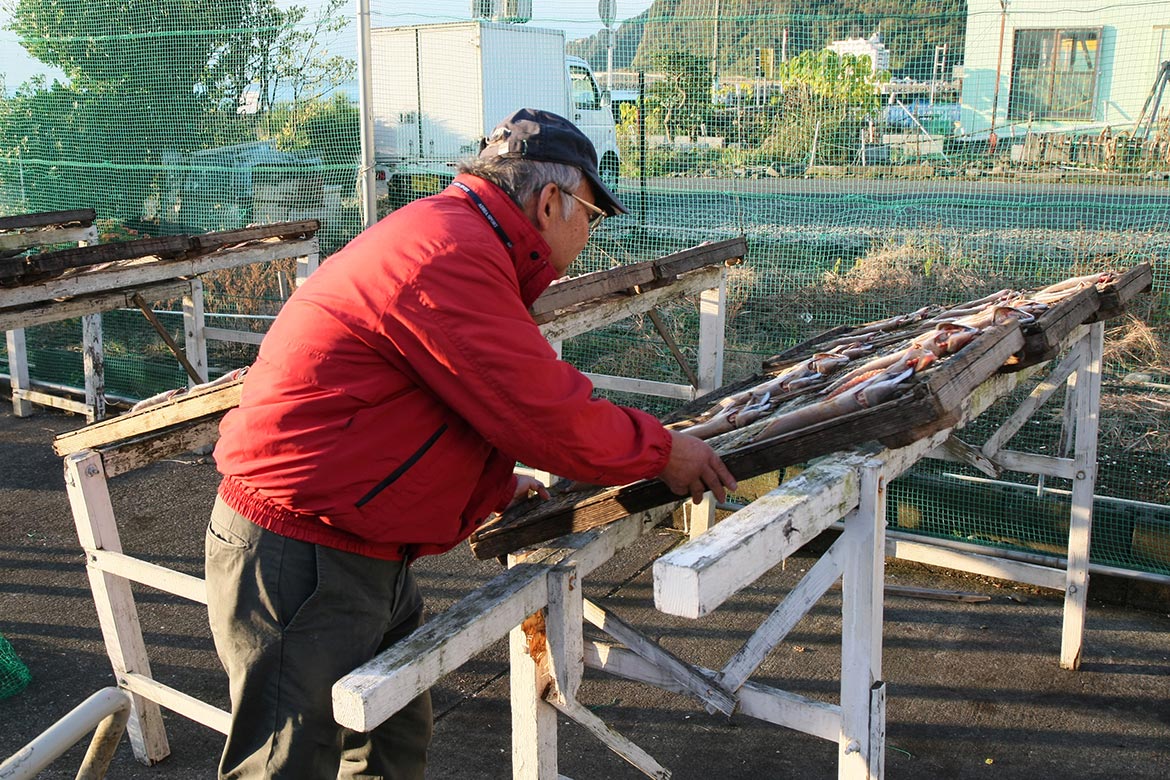 A barbecue on the seafront
We have set up a BBQ area to enjoy the freshly caught fish.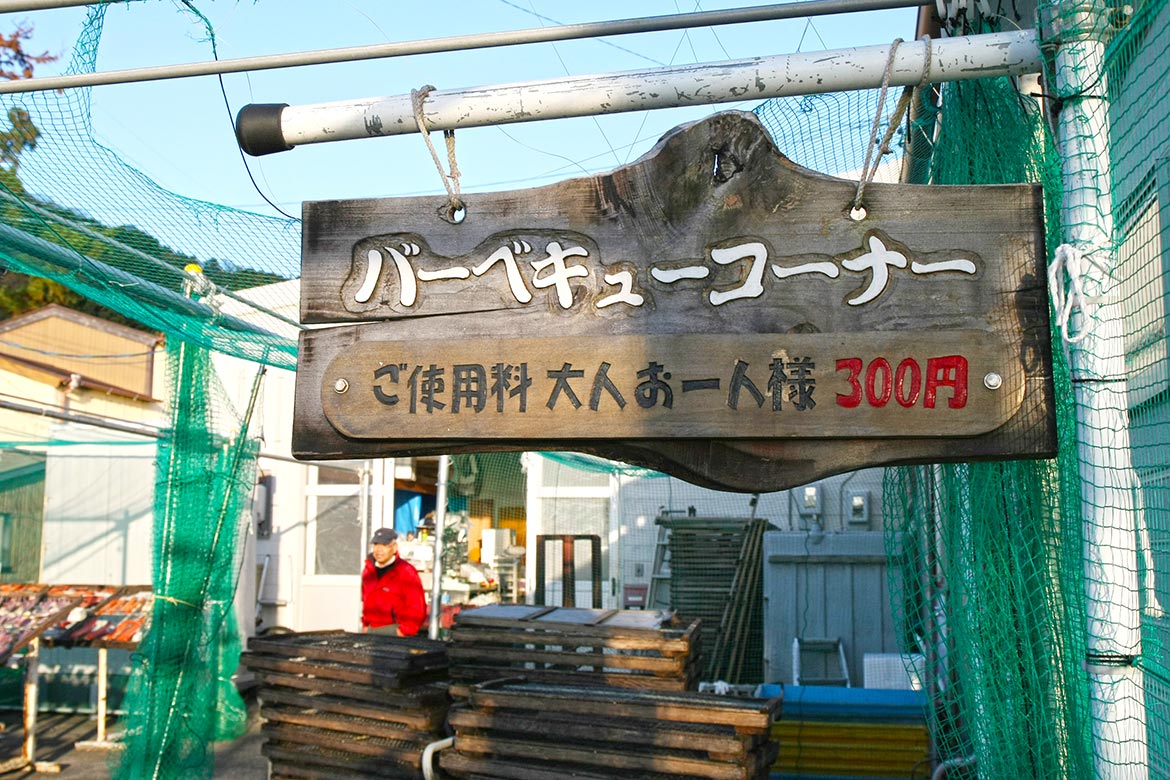 It's great to have a barbecue while contemplating the seashore of Mochimune and Suruga Bay. It is allowed to bring meat or drinks for the barbecue so do not hesitate to come with your family or friends.
It's a city that has kept specificities of yesteryear.
Recently, we have also exhibited our products in many shopping centers which allows us to introduce our fish to all Japanese people.
But we are not alone, there are many other businesses that continue to carry tradition in Each restaurant or shop in the city has its own specificities and they all marry extremely well with the post-war atmosphere of the city. Mochimune town was made from many character traits.
Recommended places in Mochimune
On Mochimune's west side, you need imperatively to visit the magnificent coasts of Okuzure. I noticed that many people are walking there in the early morning. It's maybe because the morning landscape in Mochimune has something special. For example, I hope you will admire all the fishing boats leaving the harbor in unison.
On Mochimune's east side, there is also on the coast the Hirano park and its wreck of old pirate ship that serves as playground for children. Kids come to have fun every weekend with their parents.
We are looking forward to meeting new visitors.