For dog owners and walkers, Mochimune is the most pleasant town. Its nice weather and its wide green parks make Mochimune a great place which offers many possibilities for a walk. And the very popular Sarry's cafe procure a magnificent atmosphere too.
You can spend a lovely moment on the terrace of the cafe whatever the season. For lunch, for dinner or simply for a tea break accompanied by sumptuous homemade cakes.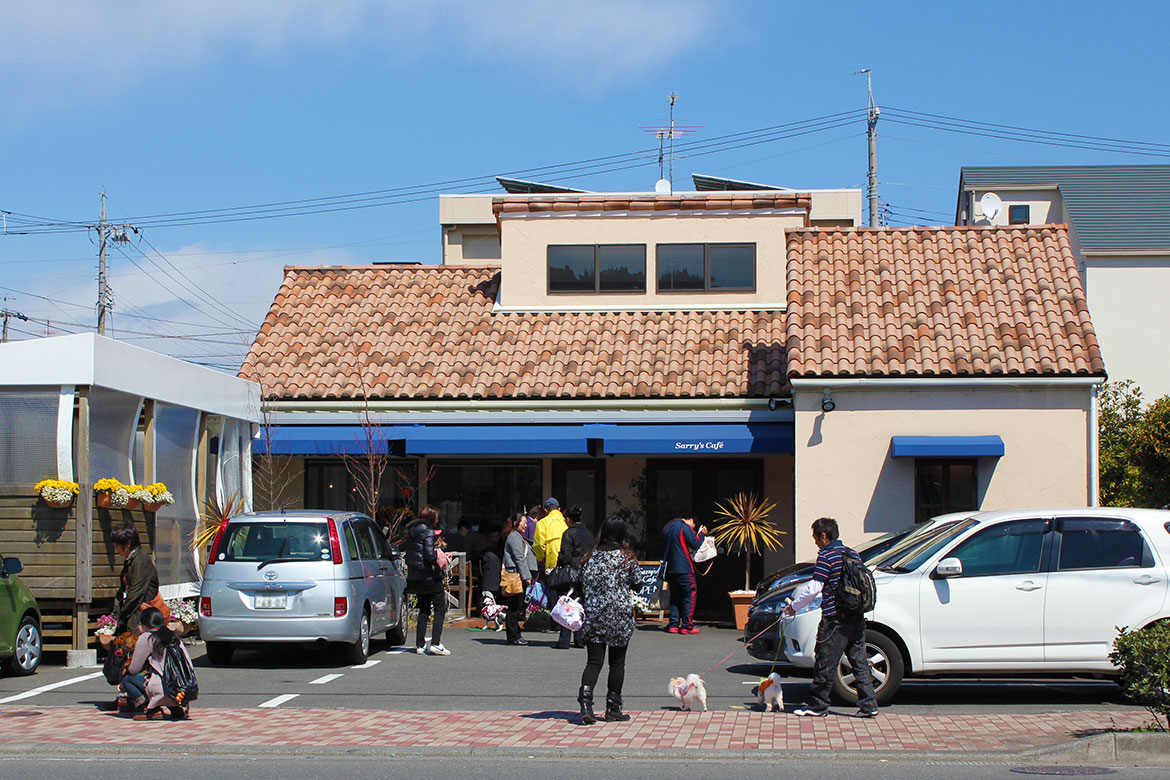 A stone's throw from the port, this cafe welcomes locals and their dogs.
OWNER INTERVIEW
The chef tells us about the specificities of the restaurant and the charm of Mochimune.
The choice of using local ingredients.
Our cafe opened 11 years ago as a dog cafe. We cook safe dishes as we use exclusively local products. We always know well their provenance such as the shirasu fish or Shizuoka's shrimps.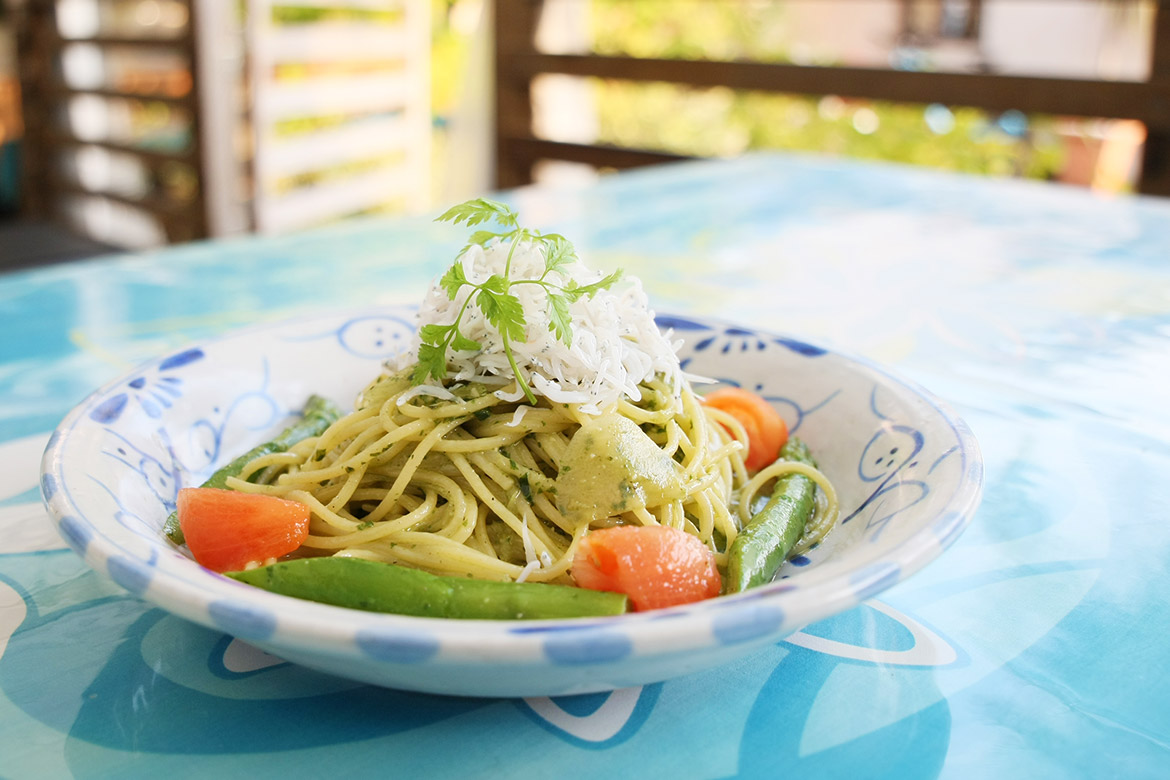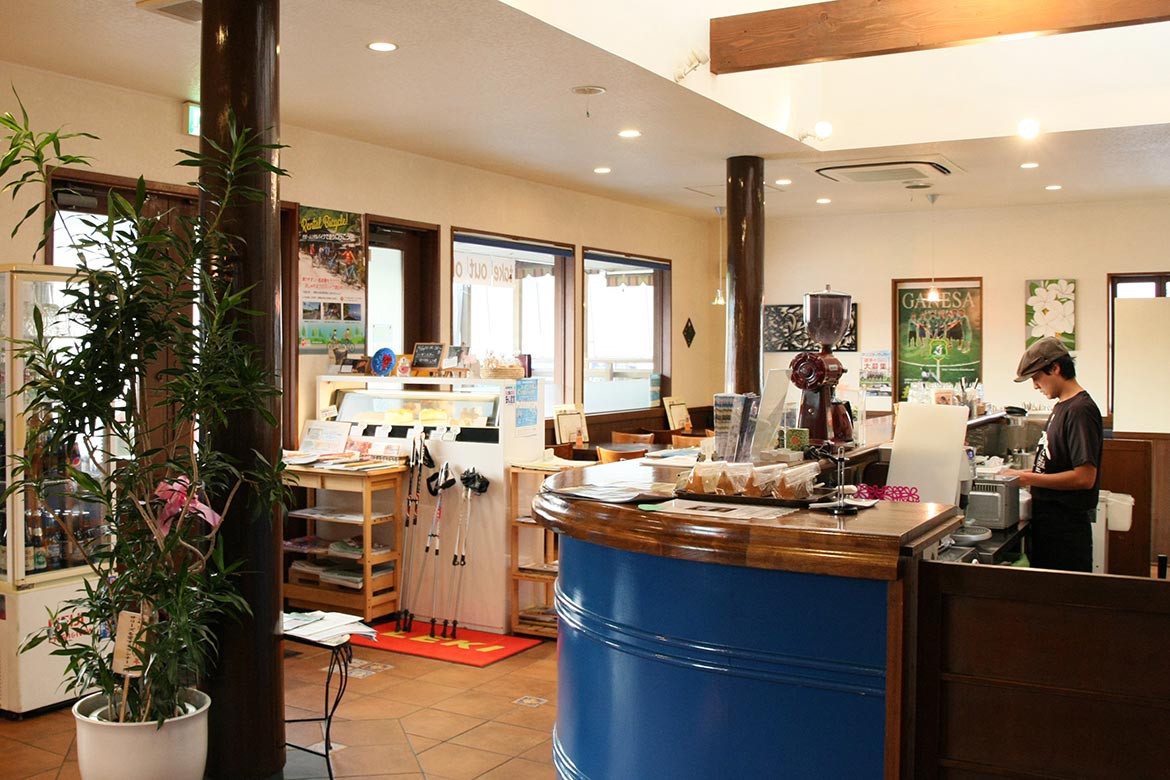 Sarry's cafe will answer to all your needs: From lunch break to dinner, but also for tea break. We even make breakfast. The dog owners come here during their walk. At the end of the week, the terrace is crowded.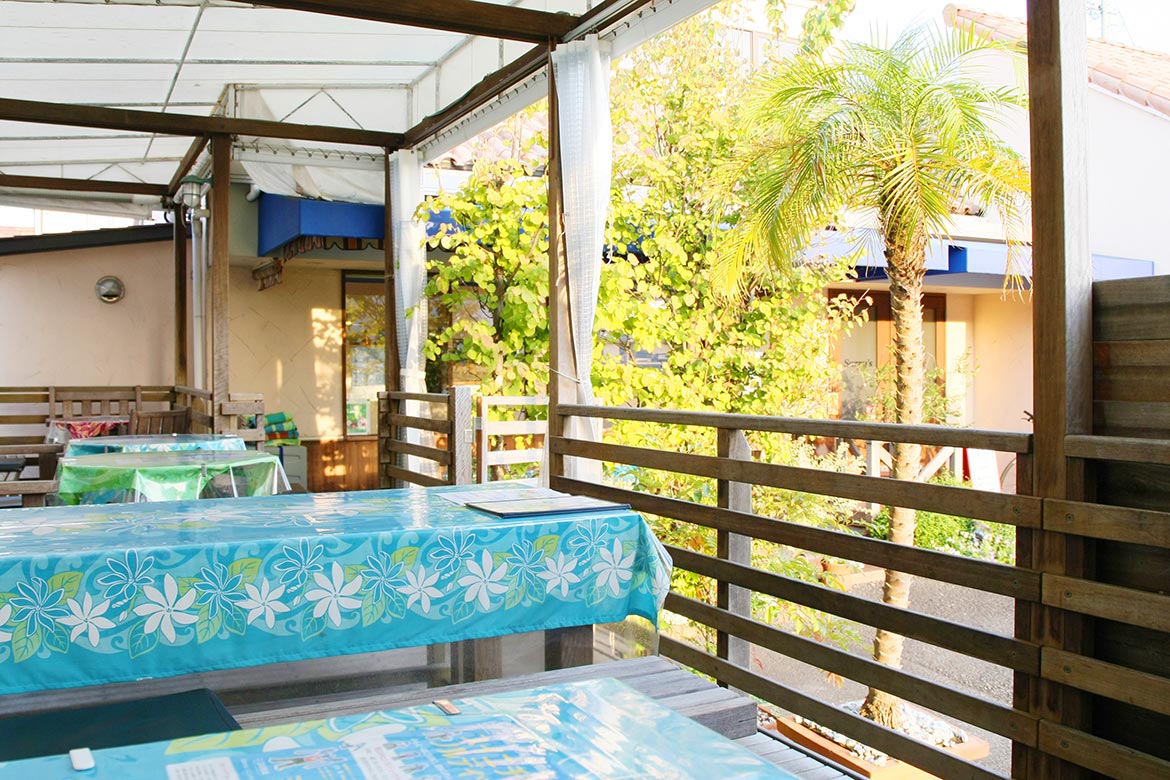 A platform for jogging in Mochimune.
Gourmet foods of Mochimune are delicious but not well known yet among in Japan or abroad. That's the reason why Mochimune should become a more touristic place in the future through its great products.
This may seem strange but we are diversifying and launched a new fitness club this year under the name of "Sarry's" coffee shop. Running, Nordic walking, hiking, motorbike rides ... all of this is possible. It allows you to discover not only beautiful landscapes but also exotic culinary products from Mochimune.
I think that the producers, the restaurants, as well as the hotels of the city have to help each other. They have to form the unit in order to make Mochimune even more attractive than it is already.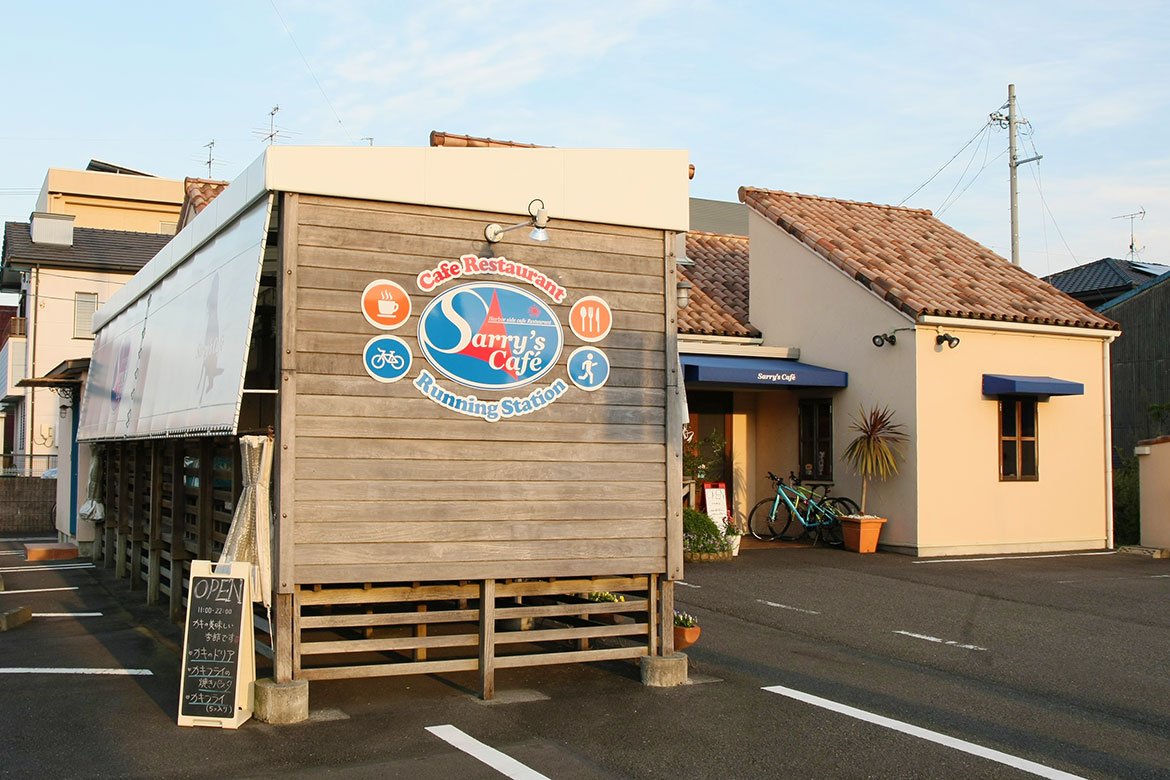 What should you absolutely visit in Mochimune?
By the sea in Mochimune, there are parks, beaches, the harbor and so much to walk around. Many people walk around with their dogs.
Not to forget that on the other side of Mochimune station there is also a castle with a splendid view overlooking the harbor, the center of Shizuoka and the Mount Fuji.
There are plenty of parking spaces in Mochimune at walking distance from the train station, so it is very nice and convenient to visit the surroundings.