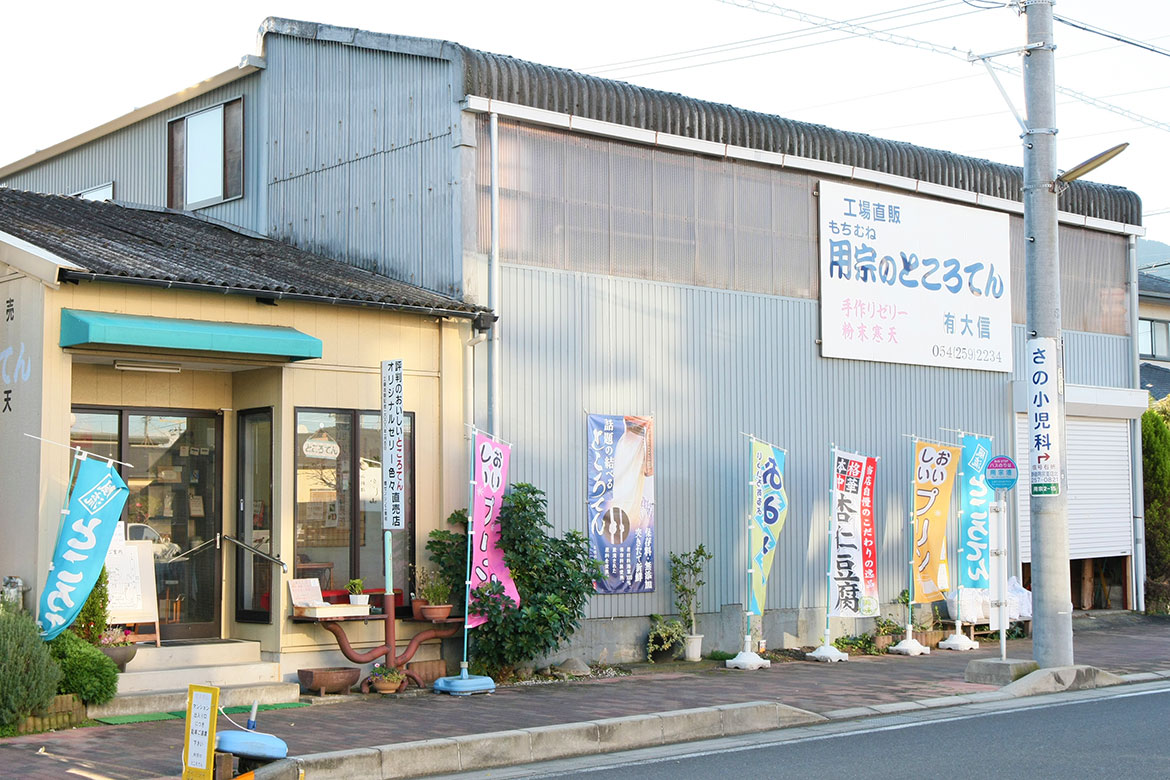 OWNER INTERVIEW
The chef tells us about the specificities of his restaurant and about the charm of Mochimune.
Very flexible and without additives.
Our company has practically 50 years of experience. For a long time we have supplied the food industry with fine powders based on vegetable and marine gelatine but 10 years ago, we started to make Tokoroten (gelatin noodles).
The peculiarity of our tokoroten is that it is very solid. It is even possible to tie it like shoelaces. And since we do not use any additives or preservatives, it is also very fresh with a high quality.Its taste cannot be found anywhere else.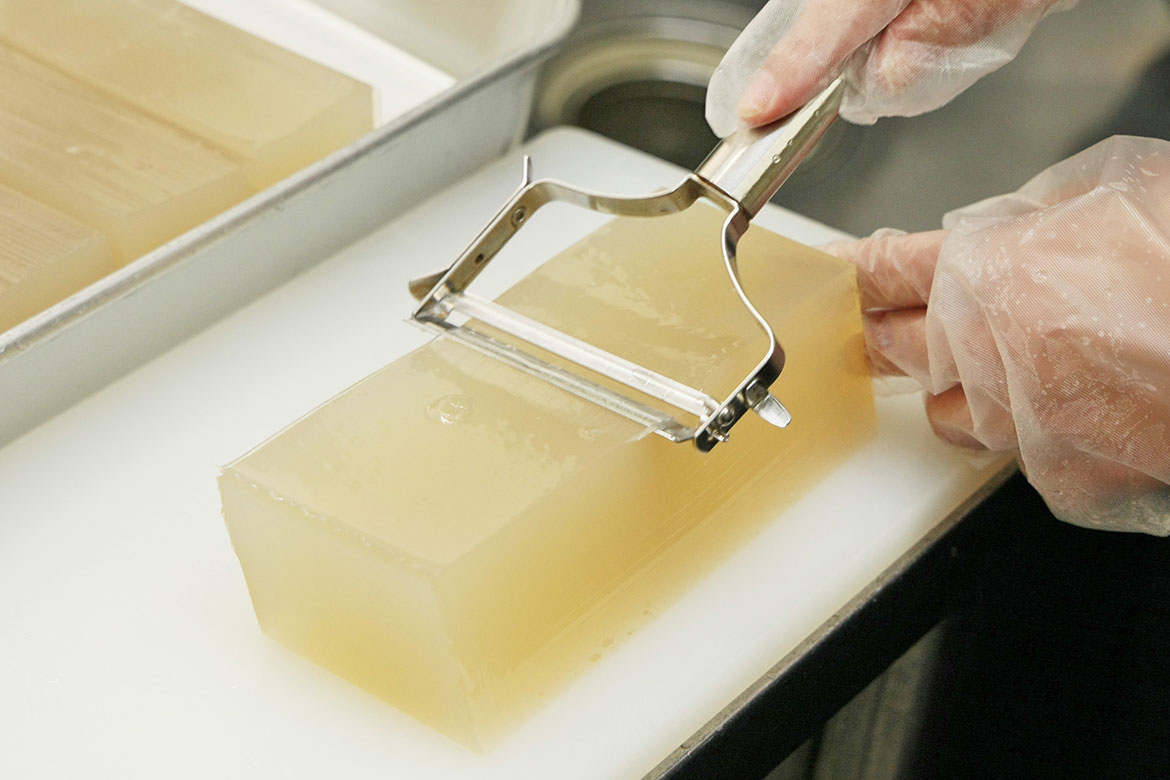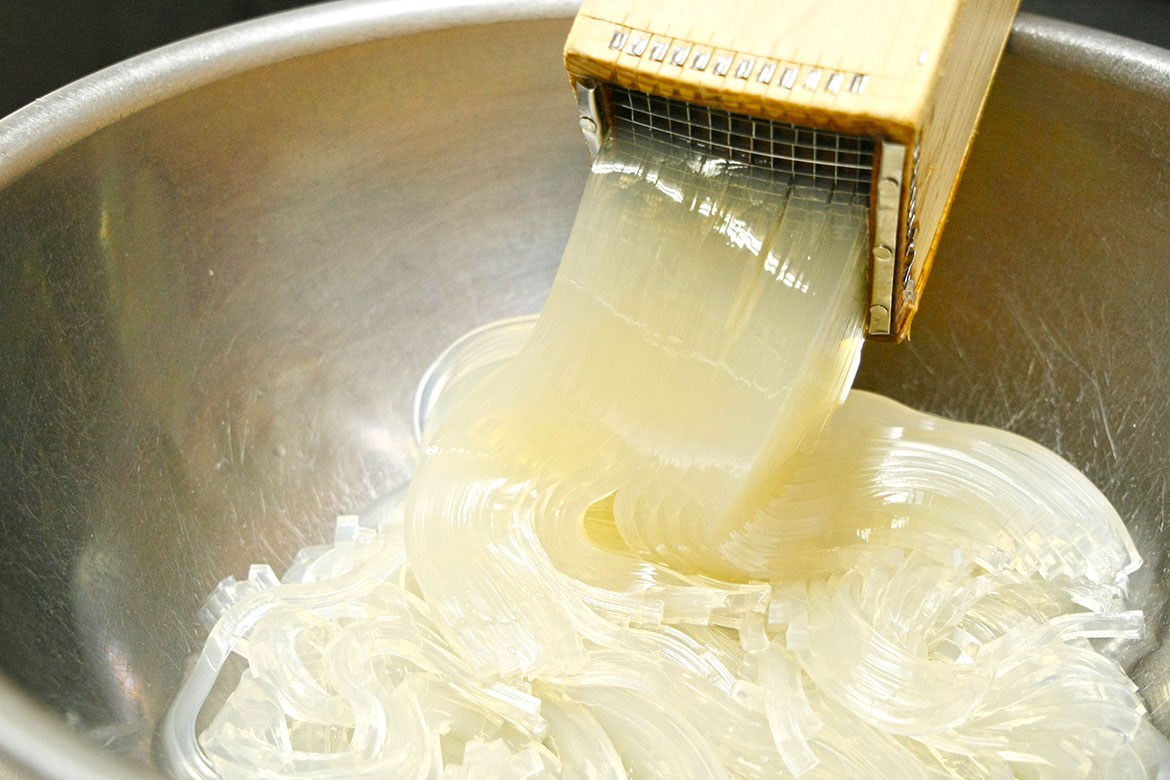 A product that is good for health and for beauty.
It contains very few calories but a very high number of vegetable fibers. It is the ideal food for anyone who wants to eat sweet without gaining weight. It is very commonly consumed with soy sauce or vinegar but also matches very well with black sugar. Based on tokoroten, we also produce very low-calorie desserts (puddings or jellies).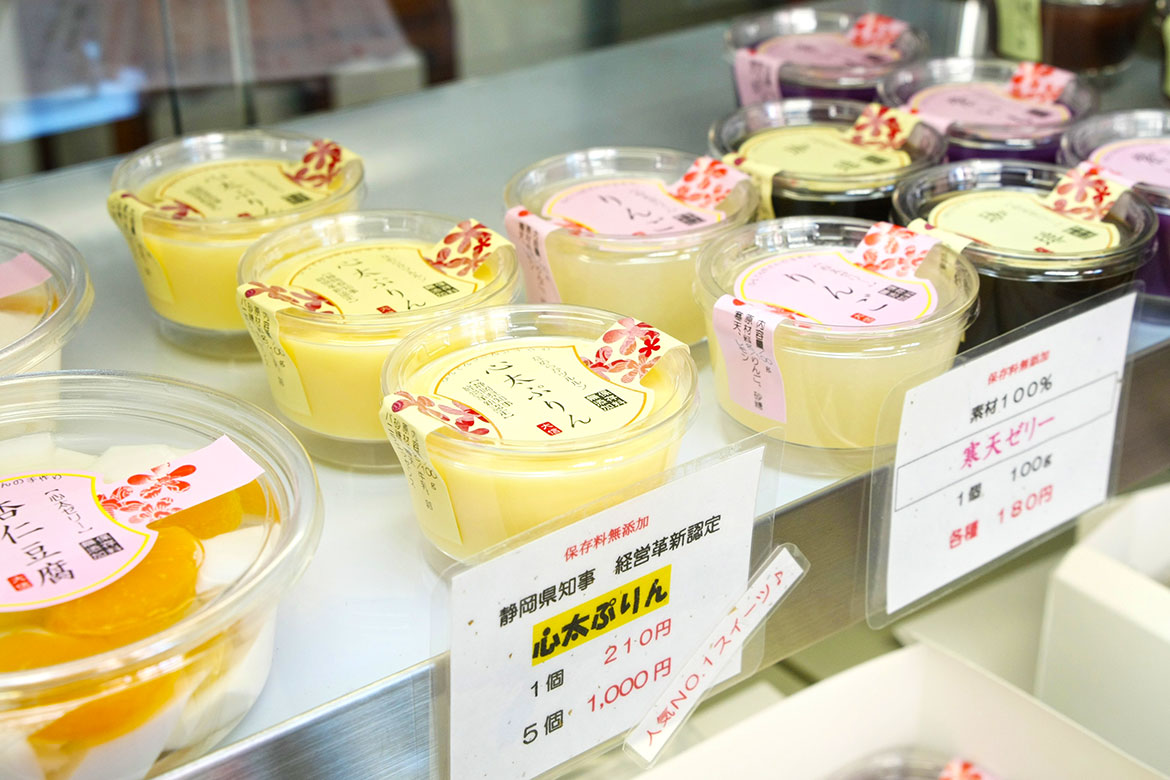 When making our tokoroten, spike techniques are used rejecting all foreign matter. For this reason, the tokoroten becomes translucent and allows to cook very nice desserts. The tokoroten can be used for the preparation of many other dishes and we present on the web page of our company various recipes of cooking. Do not hesitate to consult them.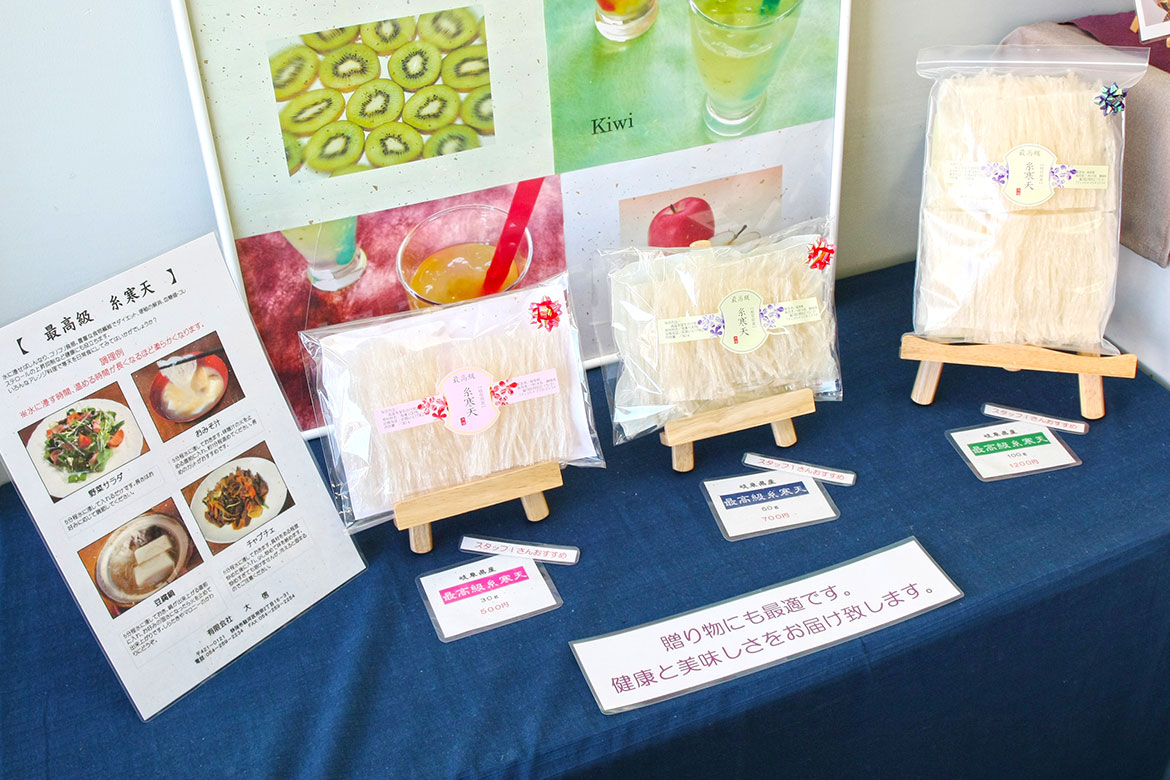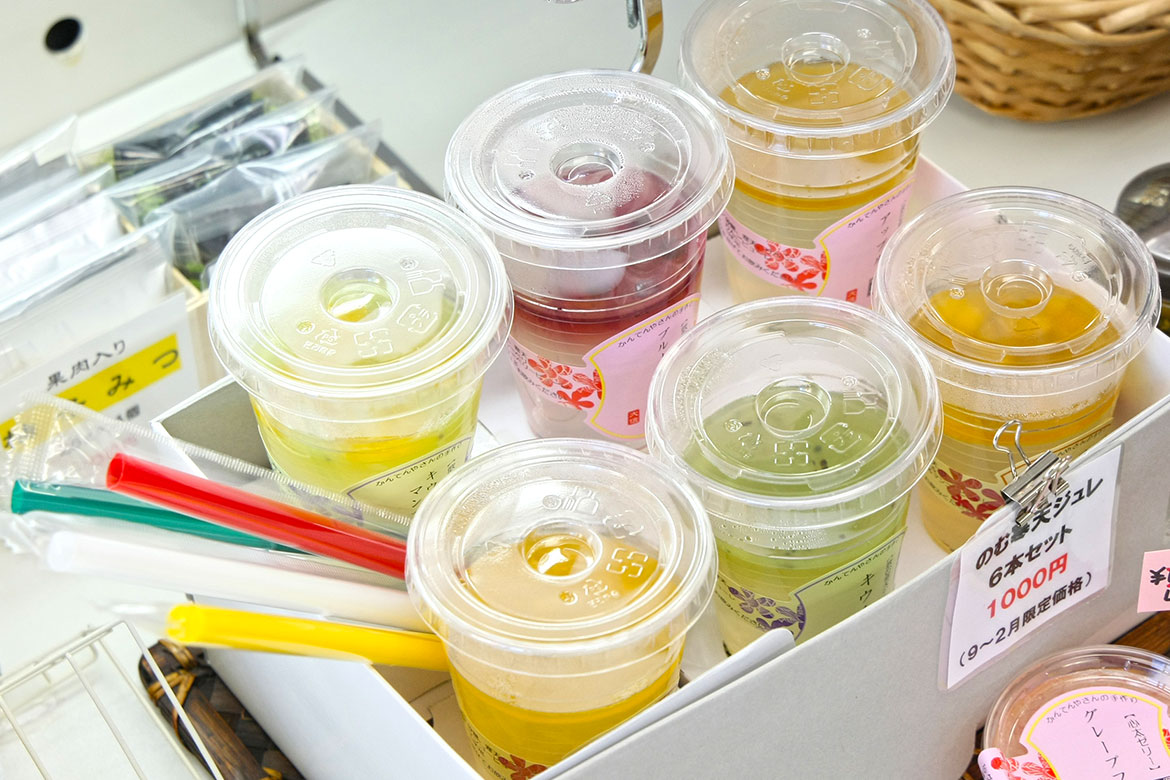 Recommended places in Mochimune
Go first to the Okuzure coast. The landscape is truly splendid. And I also recommend you to go through the path of the dried fish sellers.
In the surrounding area, there are of course many places to eat fresh fish but there are also old and famous sushi bars or even chinese restaurants.