Impossible to come to Mochimune without tasting the rice garnished with raw shirasu. The best one is at the restaurant GYOKYO Donburi House. Many people come from afar to taste this rice garnished with fish shirasu just stocked from the port. If you find a sign indicating raw shirasu, it is the proof that it was fished the same day. Moreover, this dish is offered only during the best fishing periods, which guarantees its optimal quality.
Its taste can only be appreciated at its true value at Mochimune. It is also why shirasu is called "the soul of Mochimune".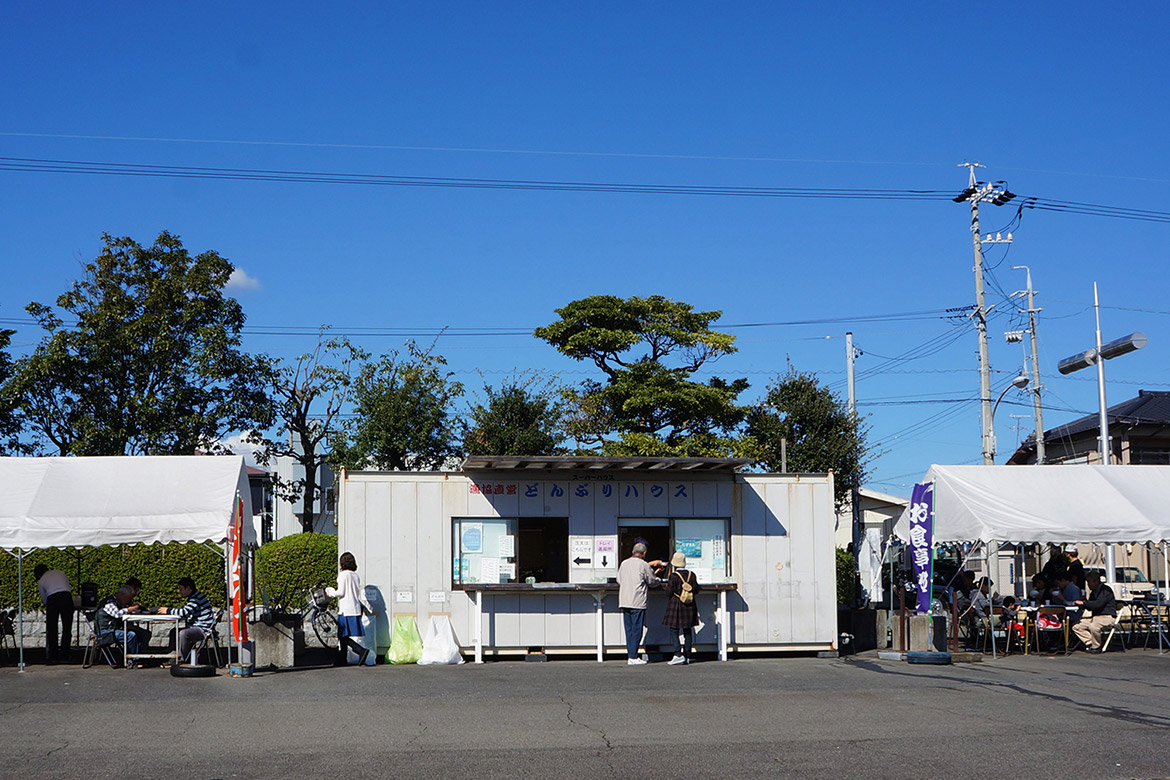 OWNER INTERVIEW
The owner story about their restaurant and fascinate things about Mochimune.
A fresh and cheap product
Our restaurant opened its doors about 10 years ago in the port of Mochimune and today offers an extremely fresh fish at the best price.
Besides, customers come from all over the region to taste our garnished rice and queues are not uncommon in front of our store. Through our appearances on Japanese television, visitors even come from all around Japan.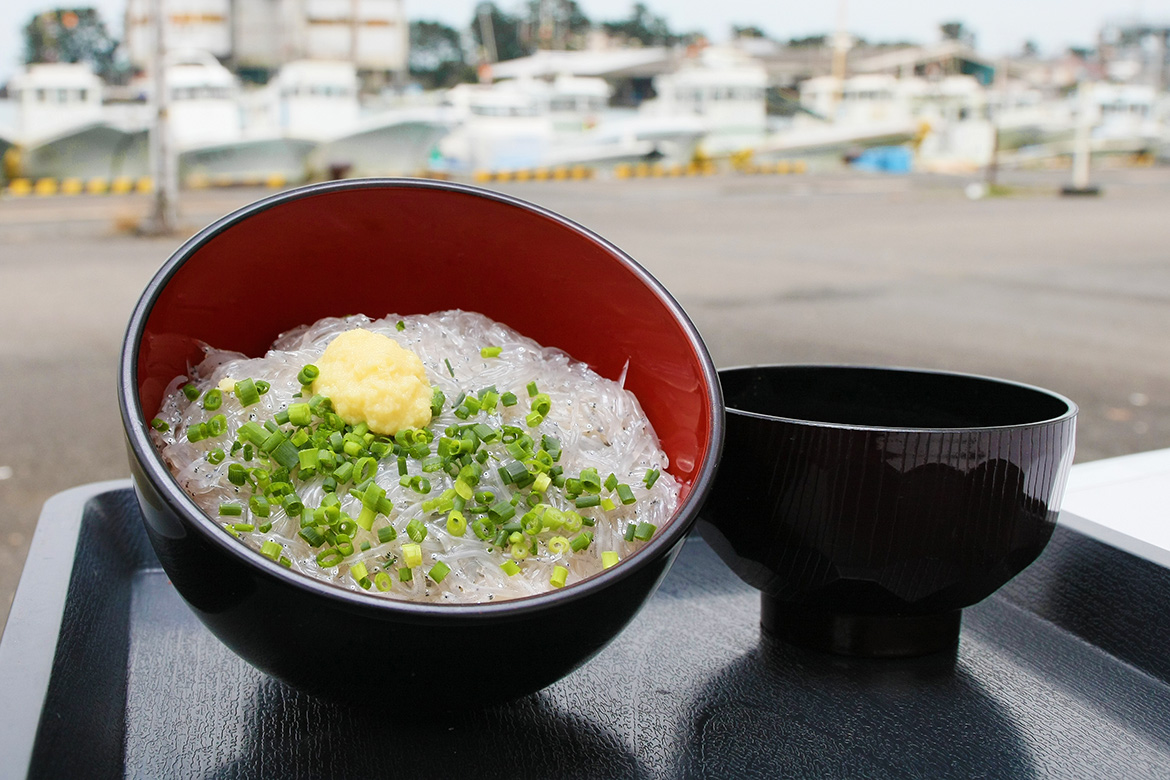 The best shirasu of all Japan
In Mochimune, shirasu fishing is carried out by teams of several boats.
While some boats remain offshore to fish, others devote themselves exclusively to going back and forth very quickly between the sea and the port. This way, they bring back all the shirasu as fresh as possible.
At the end even less than 10% of the shirasu is eaten raw but it does not mean that the freshness of the fish is not important for cooked dishes. I advise you to taste the different original products of the shops at the port. They are all differents so it may be interesting to compare them.
If you come to the port of Mochimune...
On the west side of the harbor, walk along a sandy beach where the view is truly sublime. On the east side, stroll along an athletic park or play as a family with your children.
Before leaving Mochimune, shops can provide you many kinds of products to buy as souvenirs of travel. It is even possible to make a shirasu shipment in a refrigerated package and send it somewhere else in Japan.