"Hoshoken" is located in 2min. walk from Mochimune station and you will see the shop sign "Japanese sweets & cakes" on the roof. The name has been taken over from the owner's grandmother time and the place always with homemade sweets lined up. All products are super healthy and friendly for children&elders. It's a shop you can't miss when you after sweets!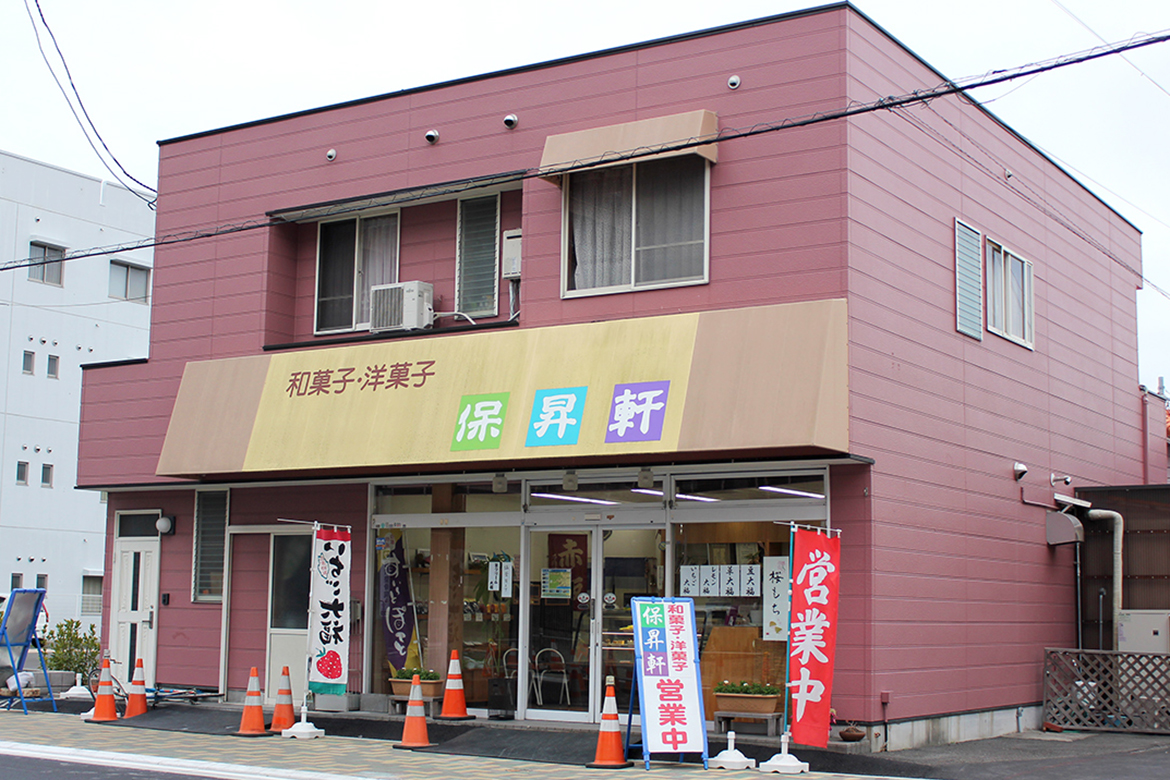 OWNER INTERVIEW
オーナーが語るお店のこだわり、
用宗の魅力とは?
Must-try homemade sweets & cakes baked on the same day
It's a family-run business here, I do make Japanese sweet and my dad bakes cakes. Apart from a few items such as "Senbei", all homemade that we make every day. The ingredients are precisely chosen from all over Japan as we do care about quality first, so customers may think it's slightly more expensive than supermarkets but there are reasons behind it. I believe that the sweets made by my dad, there are not over-decorated but taste nice &good-old times.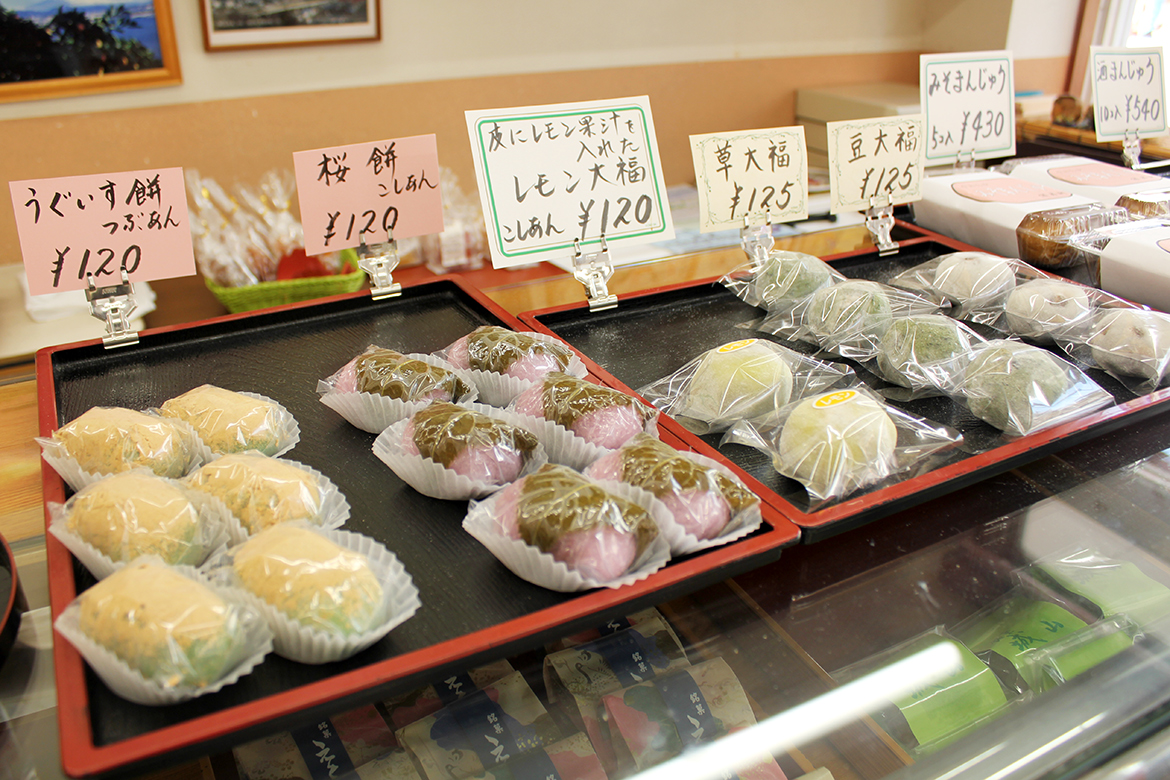 Not only the popular Dorayaki and Miso manju, but yummy house special "Lemon Daifuku" you need to check! It's a mochi rice cake made by adding lemon juice&skin to the dough. The refreshing lemon flavor matches Azuki bean paste perfectly.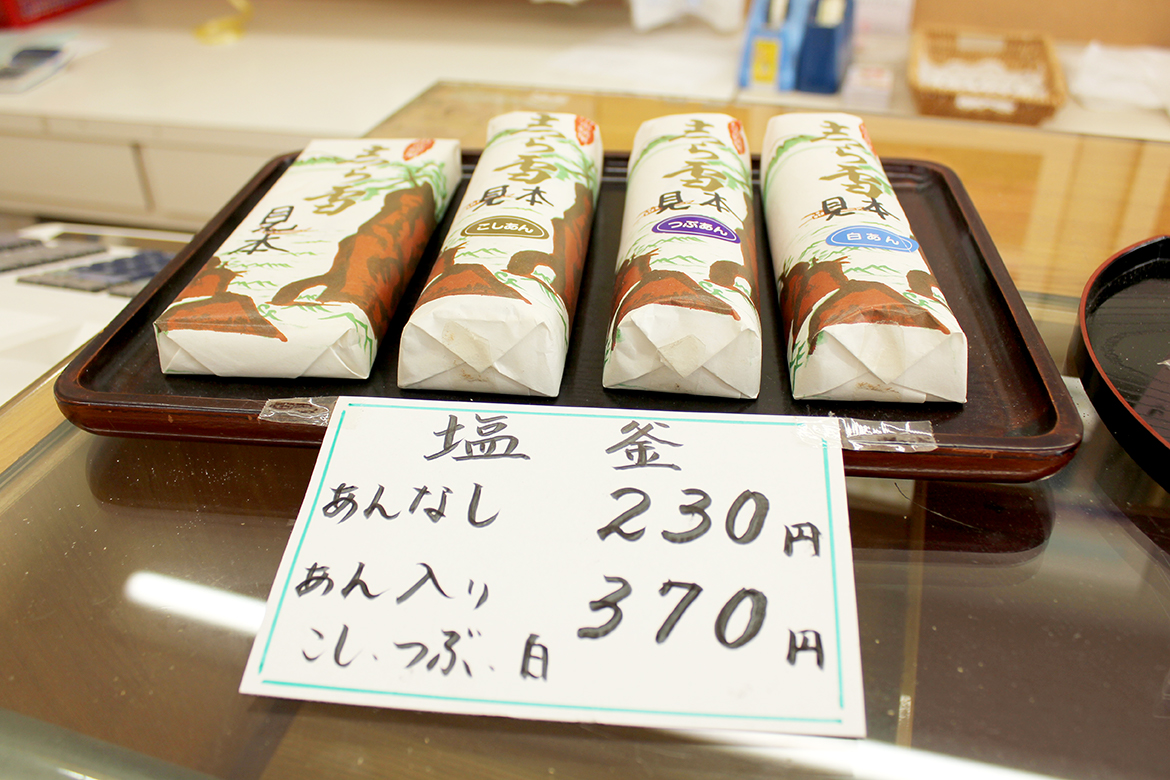 What's good thing about the home town
Quiet, easy-going and there is an ocean in front of us. I trained myself for a professional patissier in Mie prefecture where surrounded by mountains. After the long away from my home town, I realized how much I missed the view with the ocean. I recommend everyone to see the "Moon-road" in Mochimune, it's an amazing view that the moonlight creates a road on the surface of the sea. Please come along to the Mochimune beach!