"Takano" is located in a residential area near by fishing port. Gives you a variety choice from casual set meals to authentic Japanese cuisines.
Takano serves meticulously selected fresh fish and seasonable vegetables as the owner has a particular preference for it's recipe.
Regular customers usually are gathered at the counter seats in a friendly atmosphere. There are also table seats and Japanese style tatami seats available, it's considered for families.
"Takano" loved by local customers, it's a place to visit on any occasions like having a casual lunch or enjoying a night out with delicious side dishes for drinks.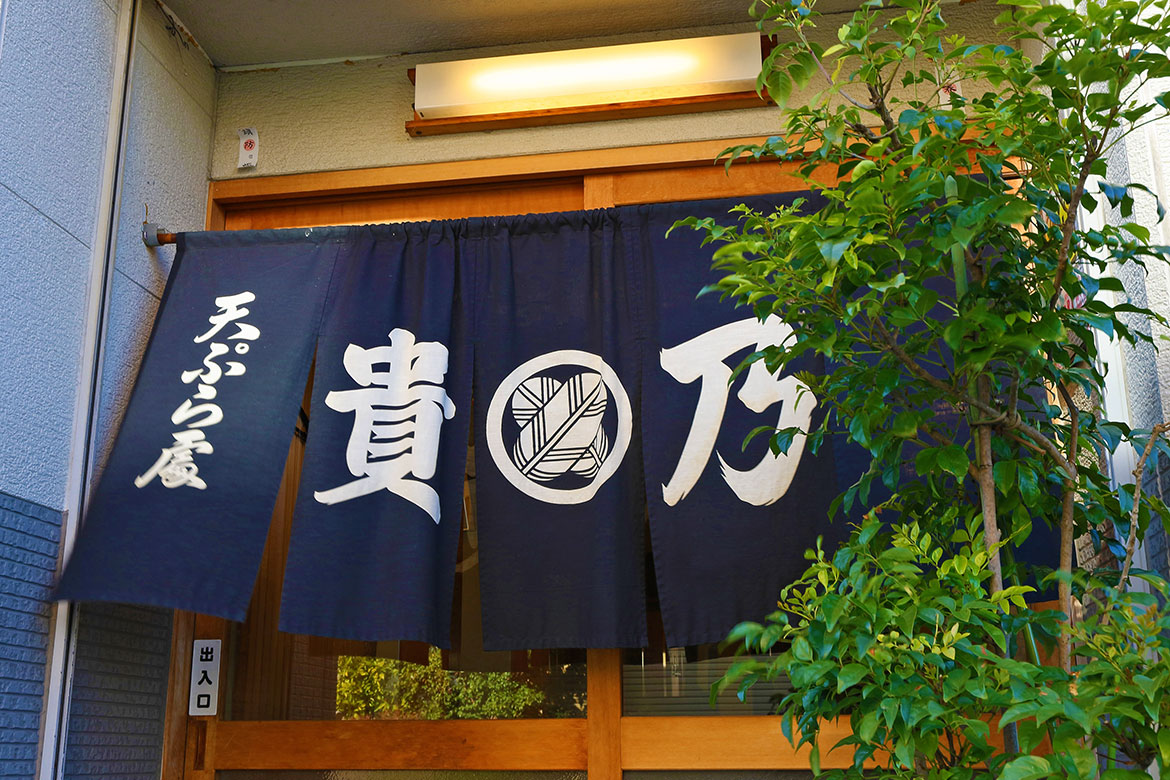 OWNER INTERVIEW
OWNER INTERVIEW The chef tells us about the specificities of the restaurant and about the charm of Mochimune.
Founded 40 years in Hirono.
My father opened this restaurant in Hirono (East area of Mochimune) 40 years ago and we are still running with my parents and myself.
Alongside classic set menus, we also offer the authentic Japanese cuisines that includes my experience in the past as a chef outside. The special menus are on a blackboard, it changes on daily basis according to the seasonal food we get on the day.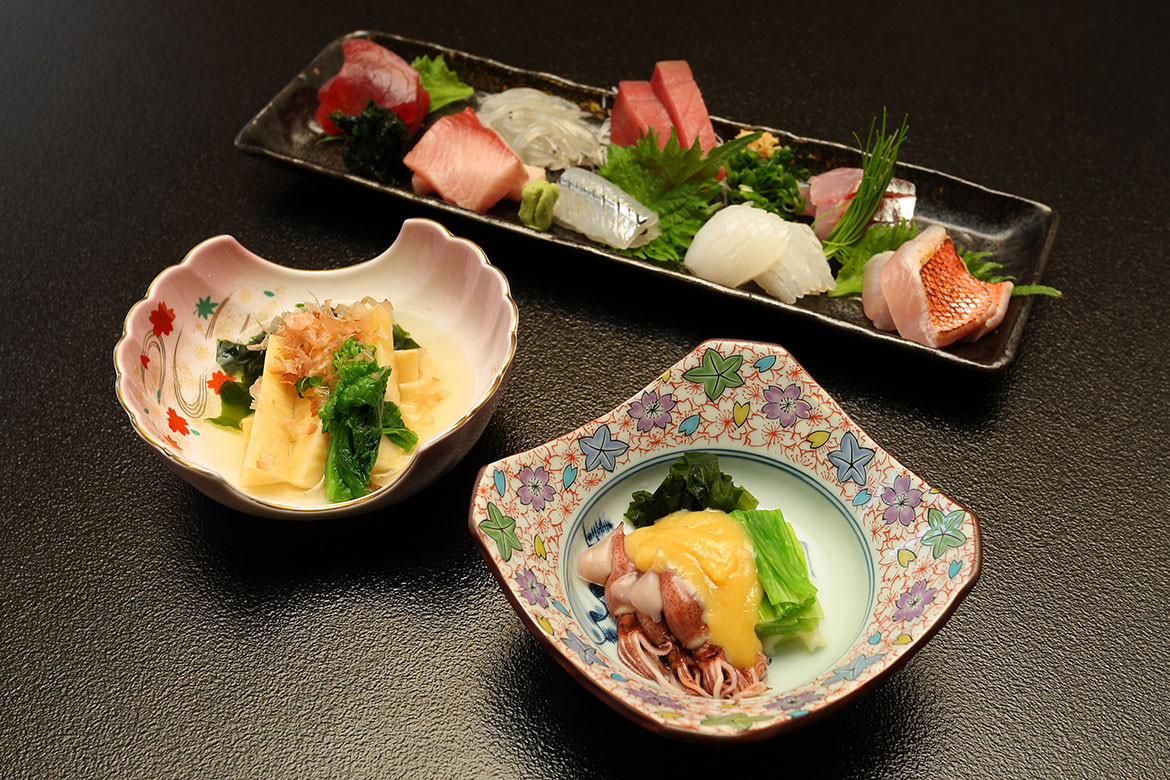 Having certain confidence in preparation and ingredients.
I am absolutely confident in our method of food.
We serve only fresh fish not frozen or farmed fish as the fresh one brings out the tasty flavors.
First serve the fresh fish from the sea as Sashimi dish then serve as Sushi dish when the fresh fish becomes slightly matured taste. It's all about the preparation, how the fresh fish has been carefully prepped. Only a few times a year, we get Tuna from Oma in Aomori prefecture, what we have today is not from Oma but really is a bluefin tuna.
Vegetables are also freshly delivered directly from the market, the best in season.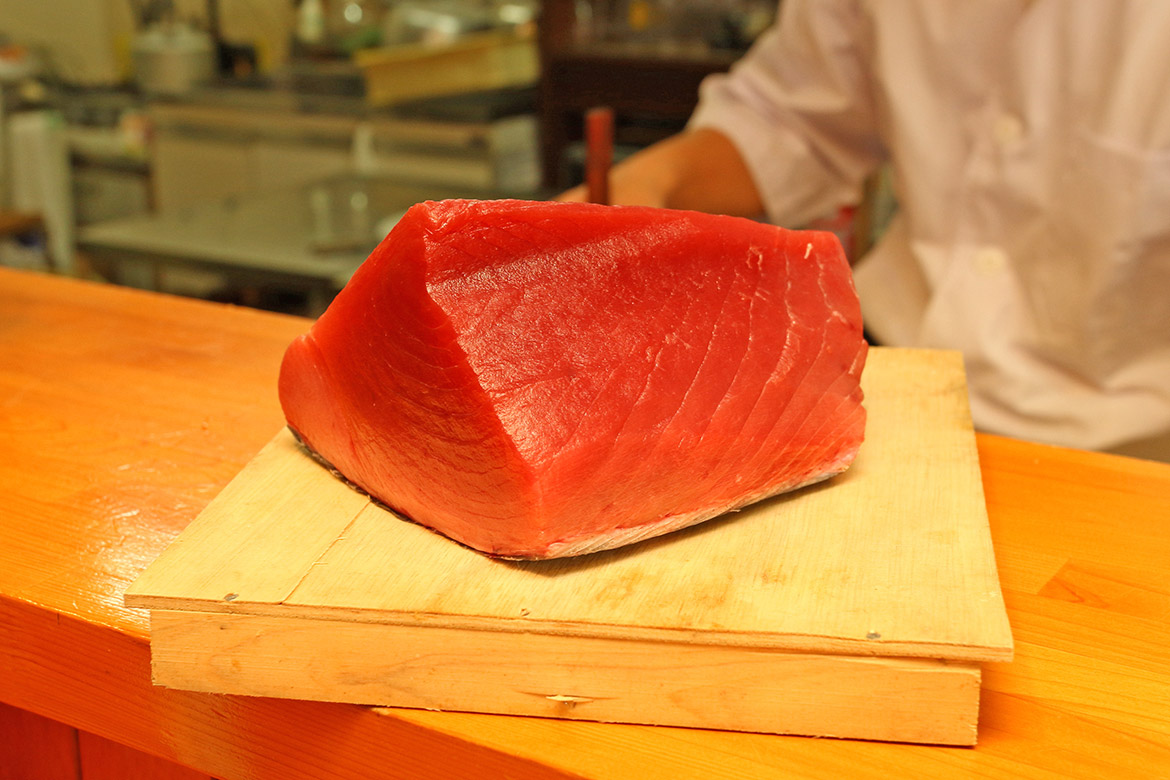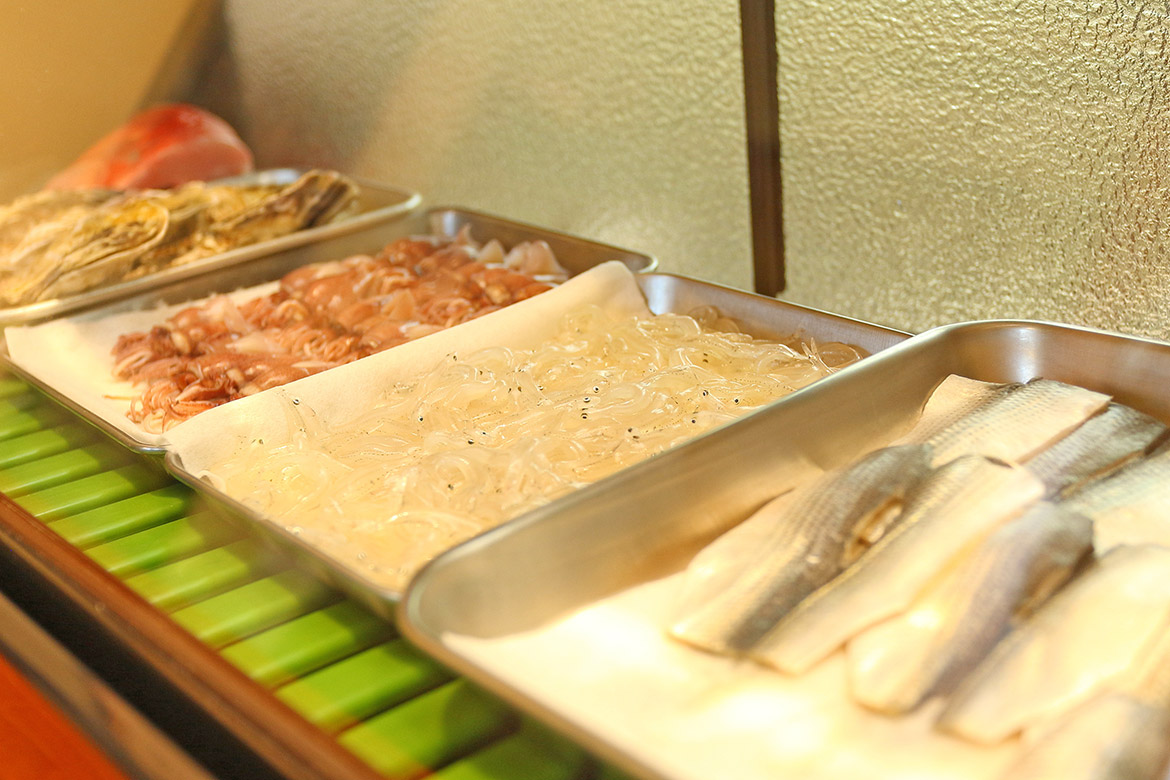 Shirasu is the local specialties, it should be the best quality.
One of the best Shirasu has certain crispy texture, however we don't mention it on the menu as we are unable to guarantee our customers that top quality every time.
Especially when it comes to our regular customers, they know all about Shirasu. So we offer only when we get the real Shirasu in Mochimune.
How to enjoy Hirono area
Walking around is just fun. the area where the Mochimune fishing port right in front and viewing Mt.Fuji is almost from any angle.
Hirono is also fomous for Peach. The peach fields are stretched out to the Abekawa river and beautiful flowers are blooming in Spring time. Between the field and the coast, there is Hirono park, always cozy atmosphere for families.
Local people are very friendly and easy to get along, I'm sure you will enjoy talking with our regular customers.