"LA PALETTE" is an authentic gelato cafe that blends the best flavors of the Shizuoka's products including Mochimune.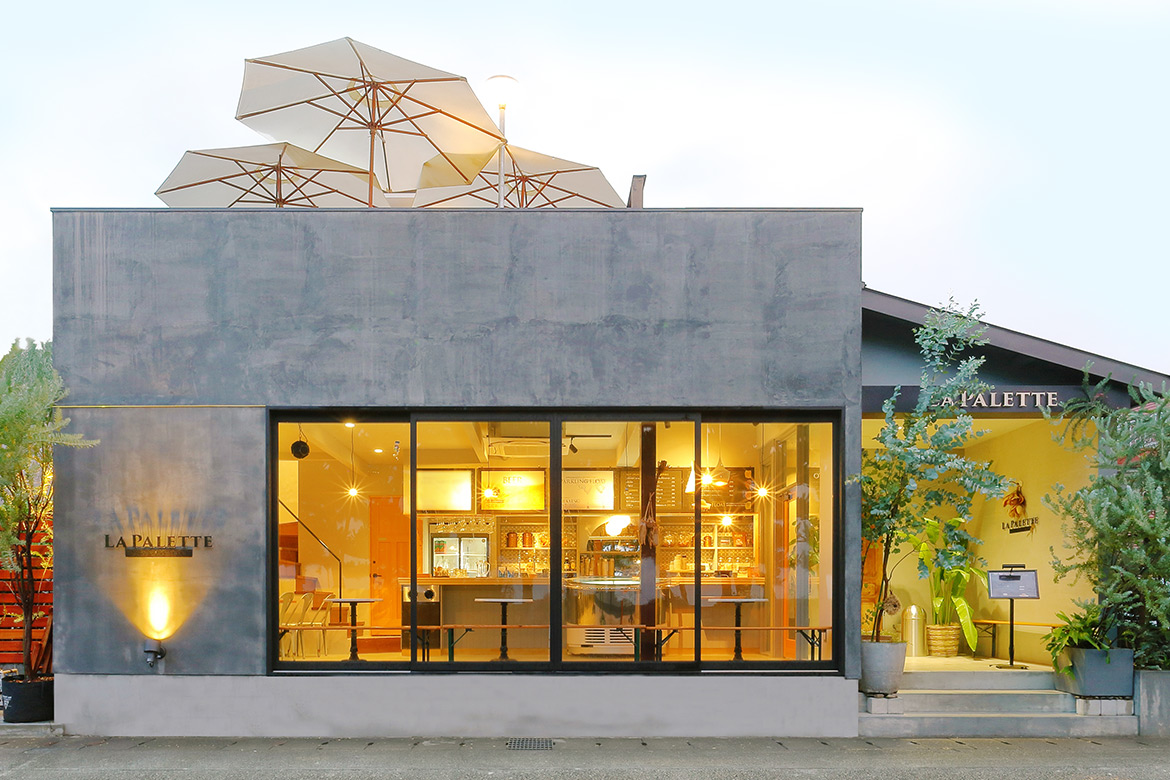 Speciaities in Shizuoka, such as green tea, orange, strawberry, wasabi and peach, getting those fresh products directly from the local producers to make the rich flavor with no fragrance or coloring added. Especially Nagata area is well-known for delicious fruits so you will taste the gelato inspired by freshly picked seasonal fruits.
Don't miss the "Shirasu yogurt" flavor made from Kamaage Shirasu (boiled whitebaite) as its great specialty of Mochimune.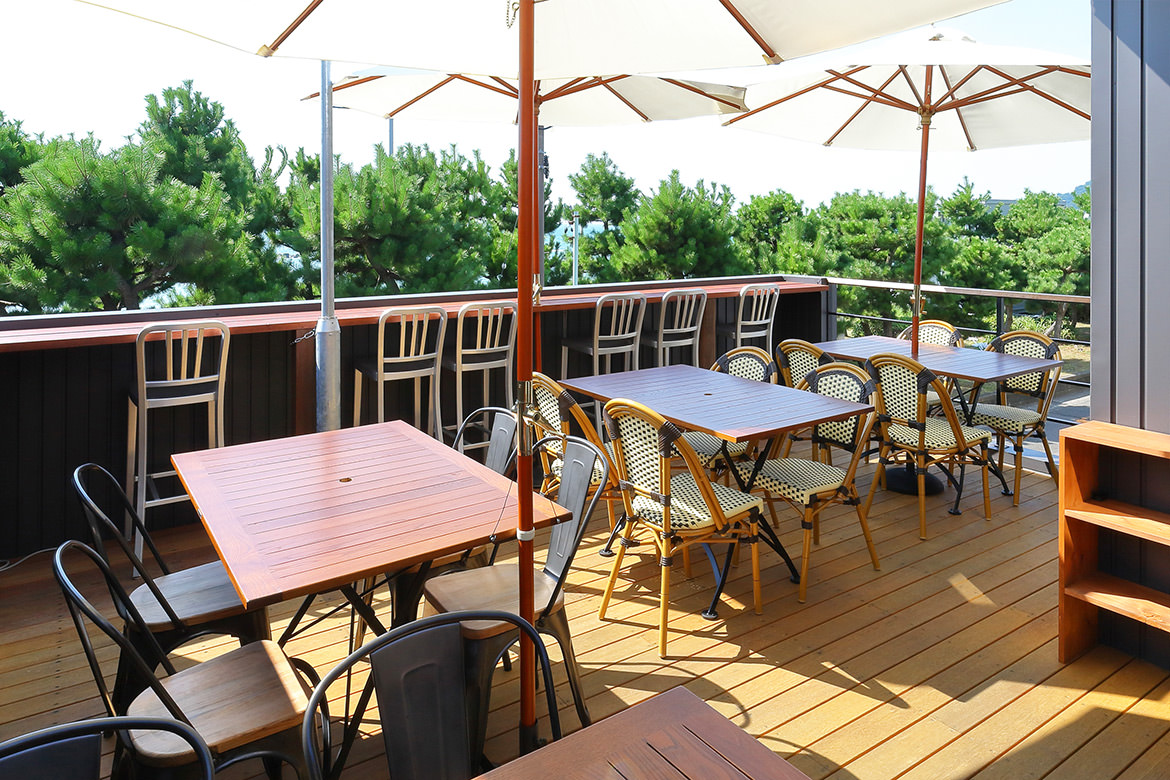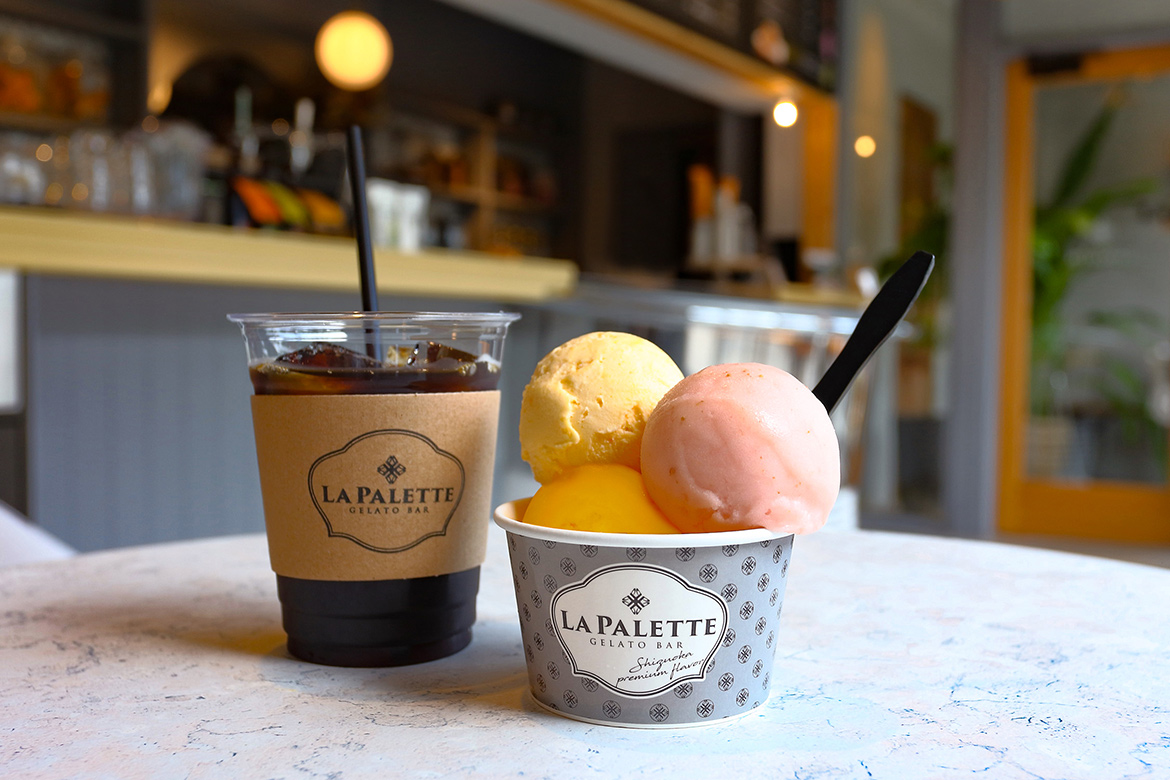 There are beers and sparkling wines are available at GERATO BAR for grown-ups with laid-back atmosphere.