There are many places in Mochimune where you can find unmanned shop. Often the farmers display them in front of their houses or near a close shop. Stalls are often simple containers used to store fruits and vegetables. Customers use them by themselves and pay by placing the coins in a small wooden box or in an old tea box used as a money box. These stalls without vendors prove that Japan is an extremely safe country.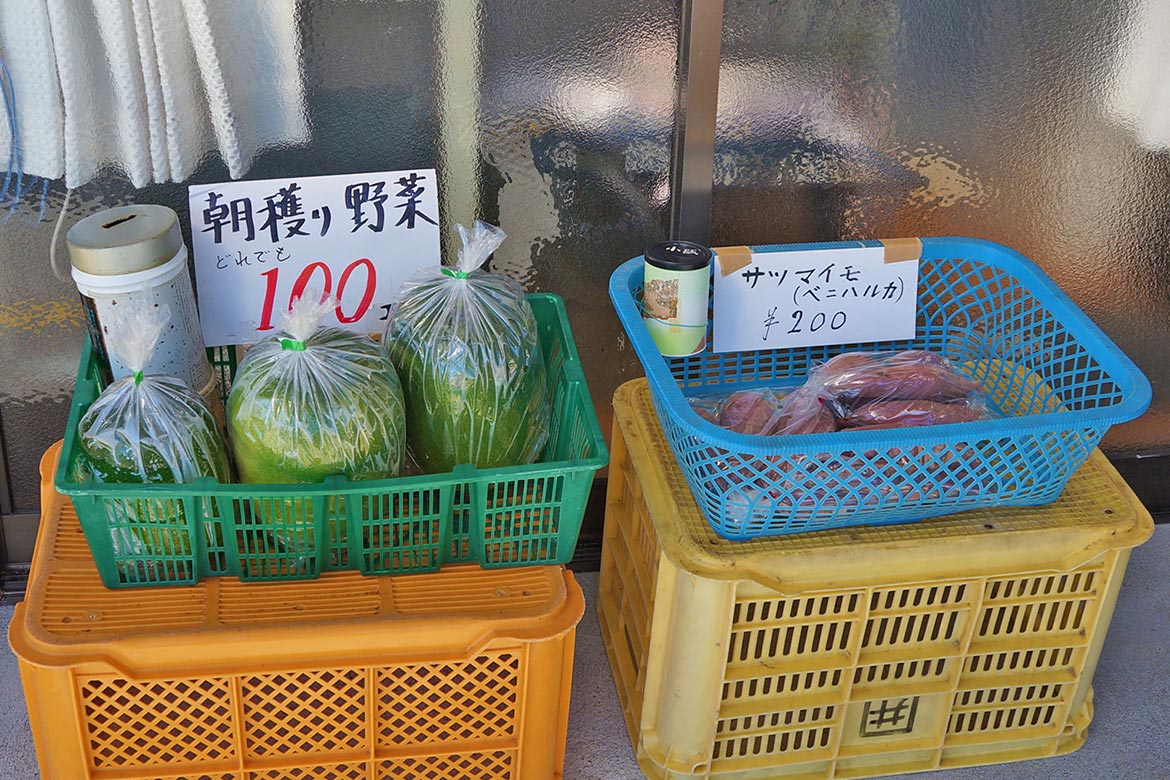 Citrus fruits are the most popular but during a long period of the year, from autumn to spring, exhibited products change very frequently. There are also figs, sweet potatoes, grapes, melons, white radishes ... Most products are sold from 100 to 200 yen (0,80 to 1,50 euro).
Some fruits and vegetables that can not be found on the market are slightly deformed but their taste is excellent. Moreover, these products are freshly picked. Some types of "mikan" (Japanese mandarin) can not be found in supermarkets.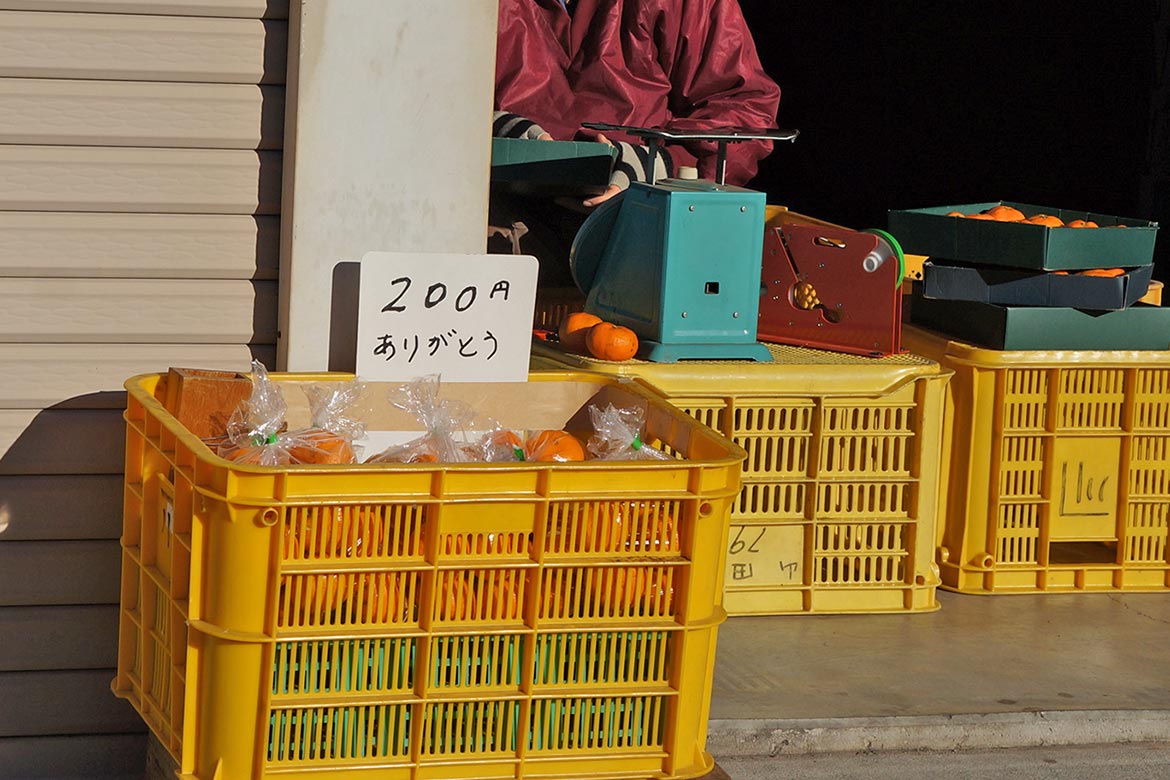 While strolling along the streets, do not hesitate to look for one of these stalls. We advise you to go there especially in the morning when the products have just been laid. And do not forget to bring coins !