The restaurant「KURAYA KATO」is located at the bottom of a small alley perpendicular to a street of the city. In a warehouse over 90 years old fully renovated where guests can enjoy a modern and warm atmosphere.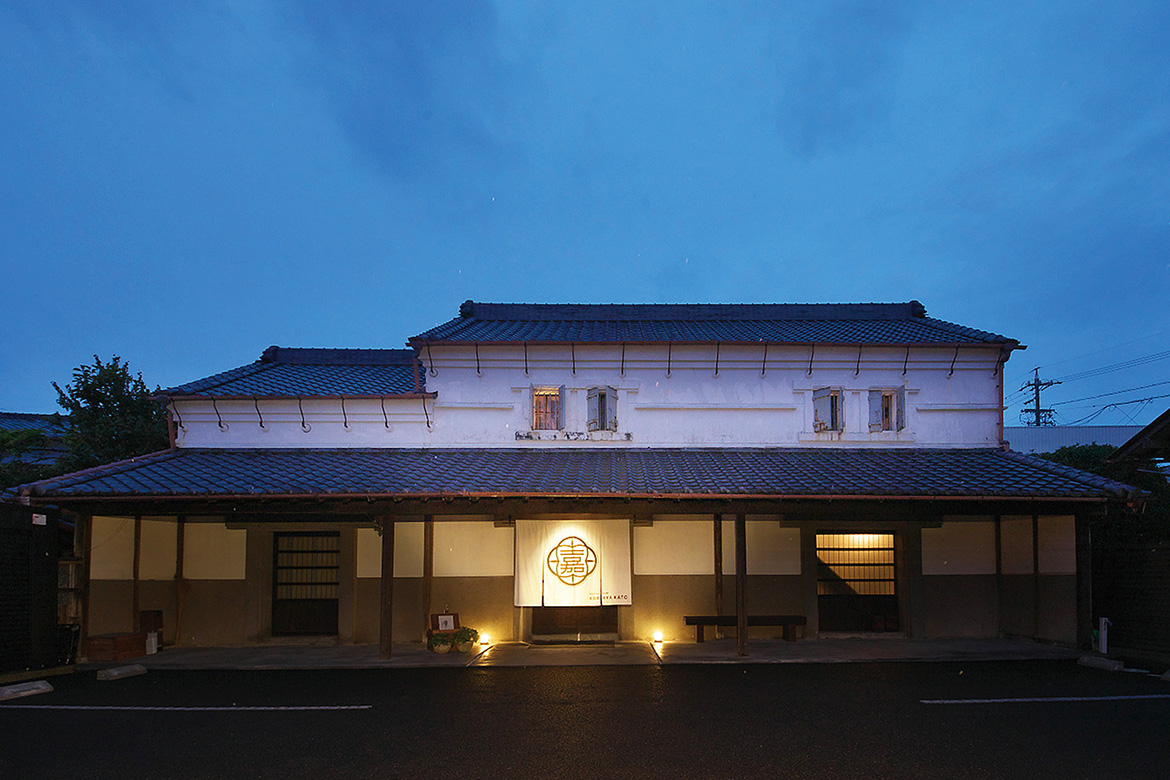 A heavy and large door always in good shape despite the ages keeps triumphantly the entrance.Once the landing has been crossed, discover a very high ceiling with superb and thick wooden beams. Beautiful flowers also decorate the place. You can feel that the owner have a meticulous attention to details.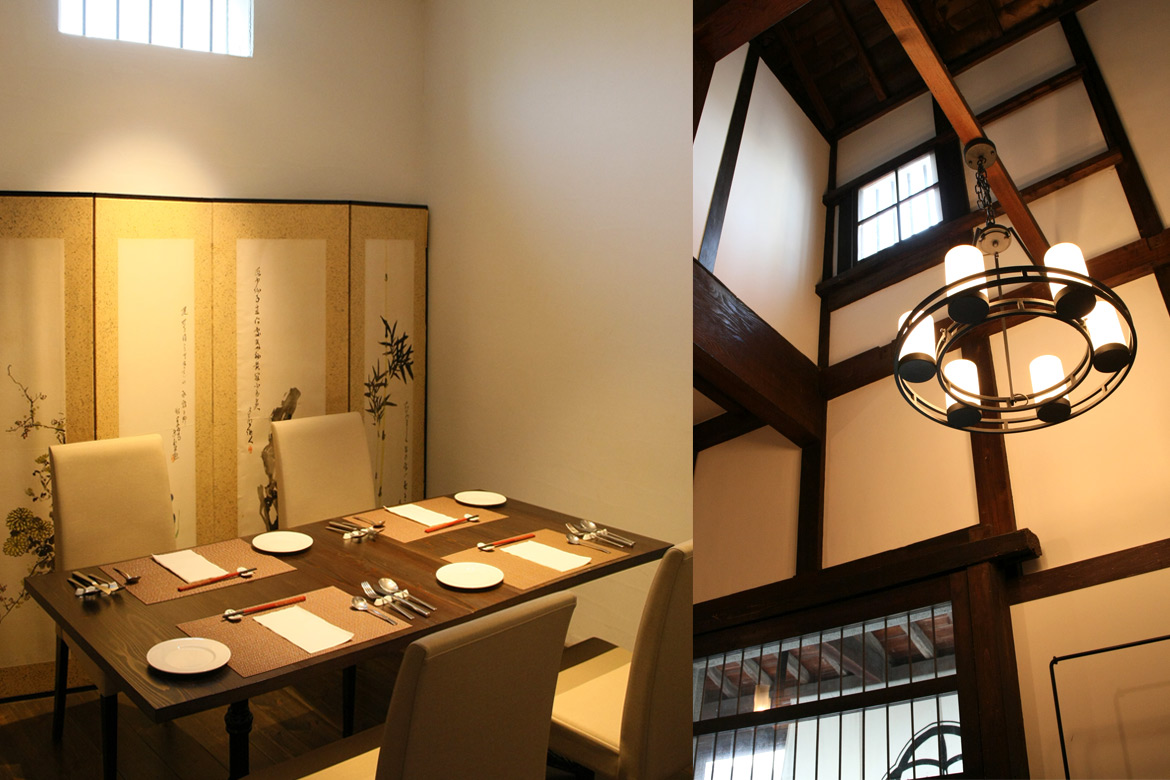 While enjoying the beauty of the place, you can taste seasonal products selected for their high quality.
Only a few years have passed since the opening of the restaurant but it is already the place of reference for many gourmets in the region.The visitors of this restaurant often come back with friends and make them discover its food.
OWNER INTERVIEW
The chef tells us about the specificities of his restaurant and about the charm of Mochimune.
What motivated you to open a restaurant in Mochimune ?
In the past, I worked as a cook in a restaurant of Shizuoka downtown. I told myself that if I wanted to become independent and open my own restaurant, I had to do it in the suburbs. In fact, I chose to open a restaurant in Mochimune for many reasons. First of all because I found a place in my budget but not far from the train station of Mochimune. But also because the place is splendid. Mochimune is surrounded by the sea, the mountain, the rivers but in the same time remains very well served by the train line.
My desire is to offer a great and original cuisine beyond classic italian dishes. That's why I opened in 2014 "KURAYA KATO" in a renovated Japanese warehouse with more than 90 years of history.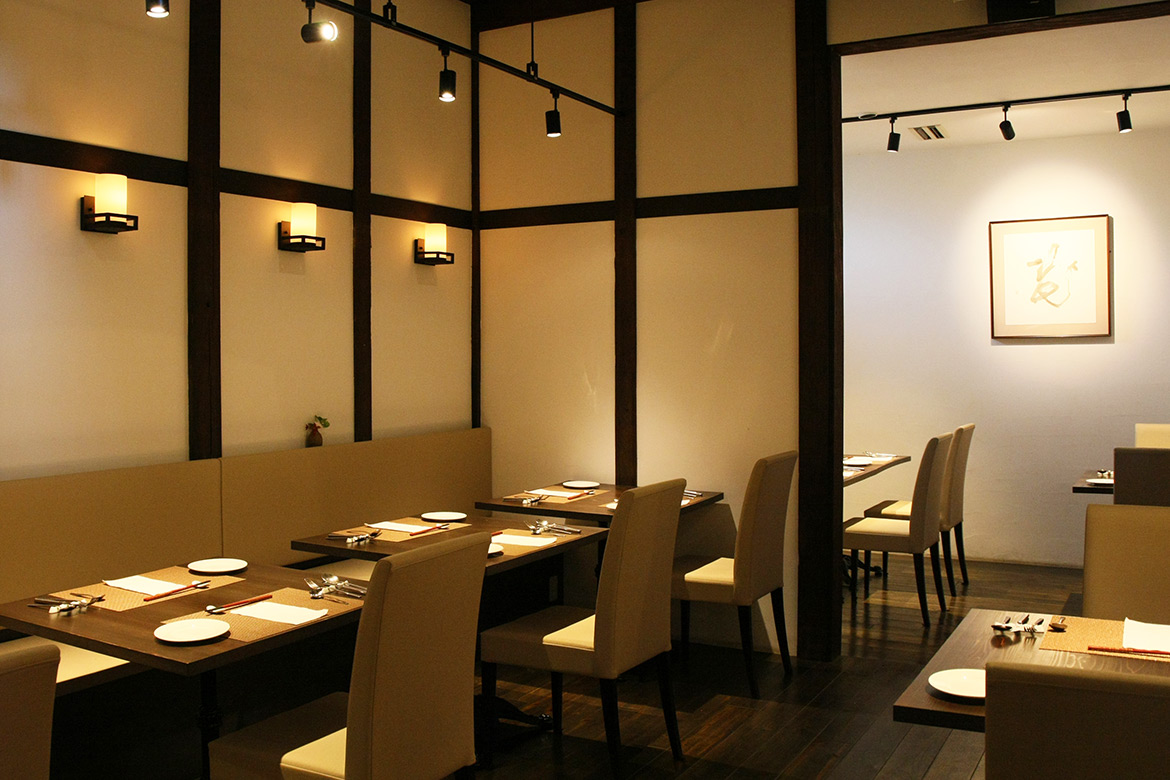 A cuisine that push the boundaries
In fact, our restaurant does not show any particular cuisine nationality on its logo.Italian, French, Japanese ... our cuisine comes from different influences but its principle is simply to cook good dishes from selected ingredients.
Some establishments deliberately offer the same dishes, the same atmosphere all year longbut in my opinion, I think it is better to offer some change. So, my principle is to offer dishes that I discovered and appreciated myself.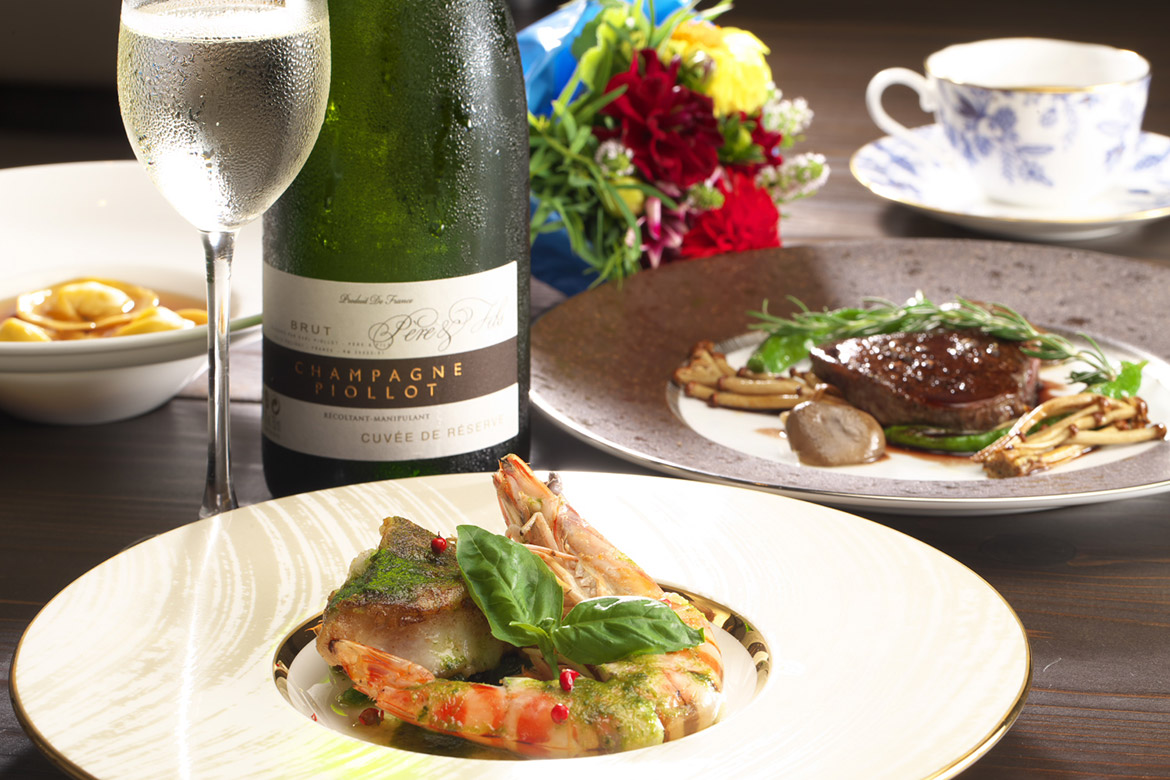 All menus are exclusively under reservation.
We chose a systematic reservation system for all our different dishes because only the reservation system can allow us to offer our visitors the best products for the season. It takes a lot of preparation. I admit that this is a very difficult exercise because we have to change the menus continuously throughout the year. But after 3 years, we are finally able to manage all these regular changes.
The right way to eat shirasu
In our restaurant we do not always offer shirasu fish but it is true that we have tried many dishes and arrangements based on shirasu. For example, the marinated shirasu has been very successful among our customers. The inhabitants of Mochimune eat them with fermented soy sauce. Shirasu's ravioli or cookies are also good ideas.
What should you visit absolutely in Mochimune?
Sometimes I climb to the castle of Mochimune. It is at the top of a hill at 70 meters above sea level and climbing it requires only 10 to 15 minutes. From the top, the view is truly magnificent and overlooks the entire city of Shizuoka. From the restaurant, it's not far at all so if the weather is clear, I would definitely recommend everyone to go.