「There was such a nice restaurant in Mochimune !?」
This is the most common reaction of people who come here for the first time.
Indeed, when someone arrives at the place, he can notice at first a very ordered entrance and then entering into a vast and extremely chic interior. Food of a rare elegance is served in magnificent dishes. You can feel an extreme care for details. In this luxurious place, you can taste many seasonal products and local fishes.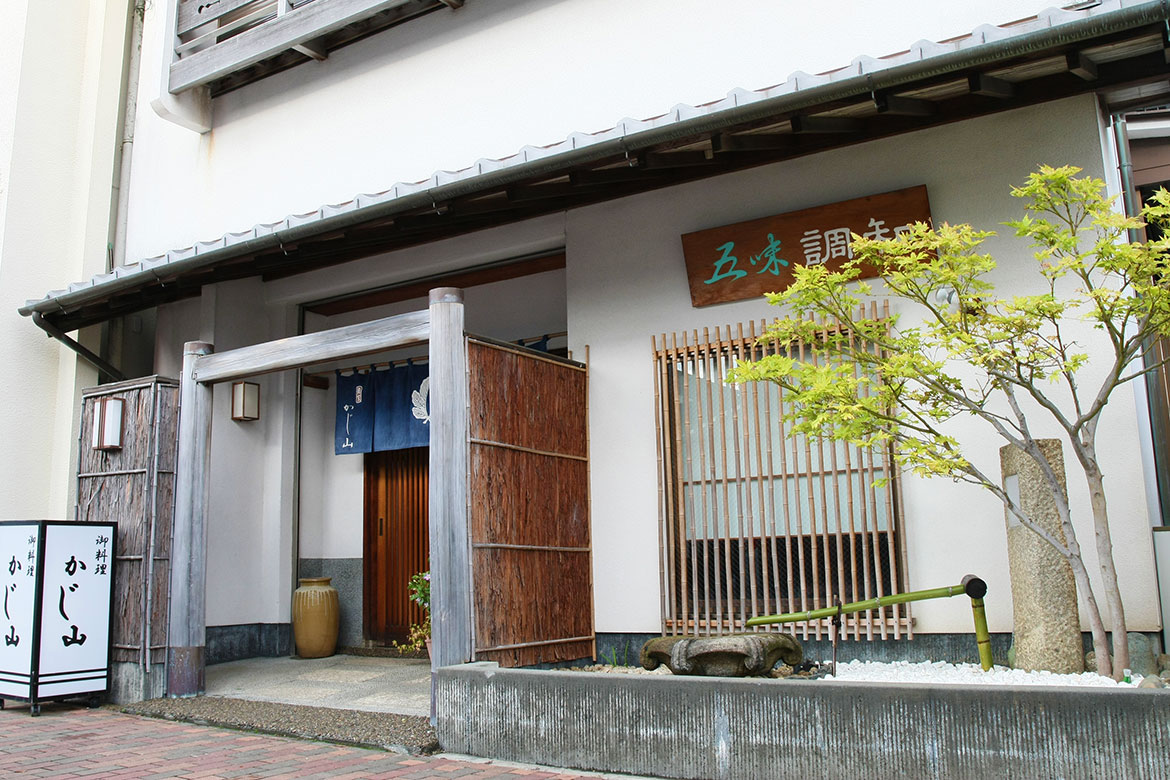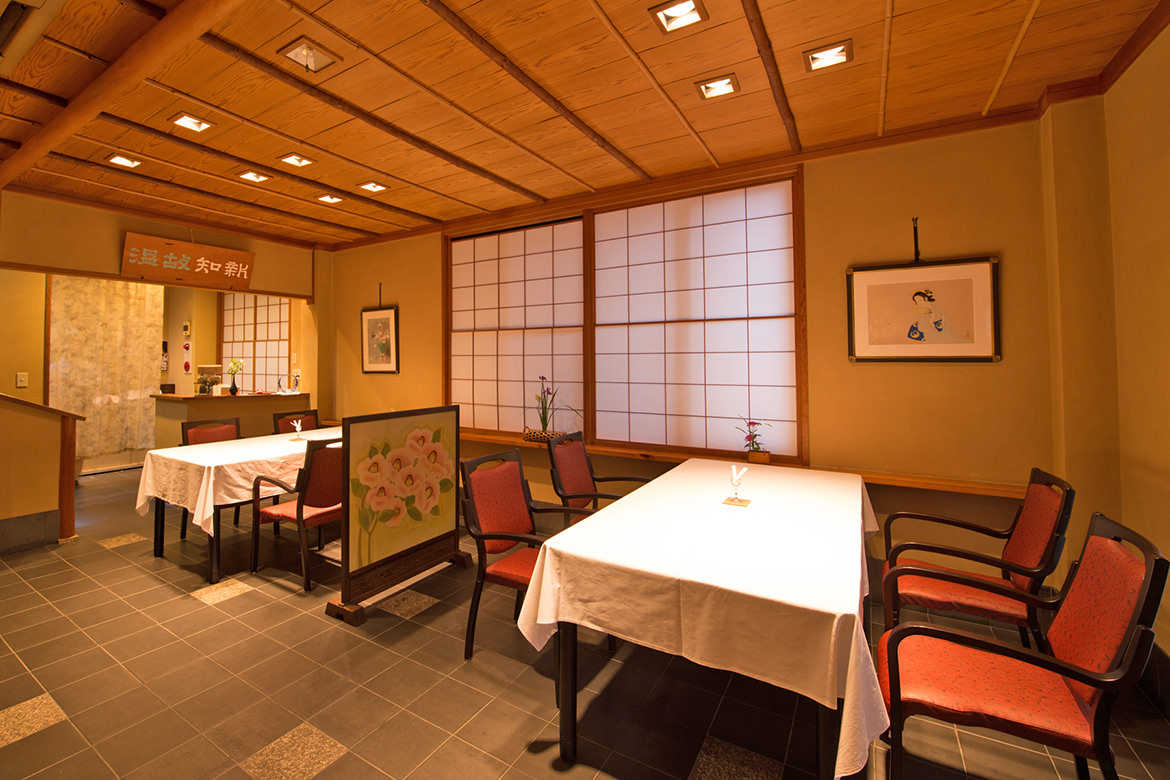 OWNER INTERVIEW
The chef tells us about the specificities of the restaurant and about the charm of Mochimune.
A sophisticated taste and a care for ingredients
In my food, the most important thing is the ingredients: 90% of the taste is determined by the choice and the quality of the ingredients. That's why I go every morning to Shizuoka's market and choose the best ingredients from all around Japan. Shizuoka prefecture do not only provide very good fish but also very good vegetables such as the "renkon", the lotus root, which I particularly love.
I also take great care to organize the restaurant as best as possible so that visitors can feel good and relax.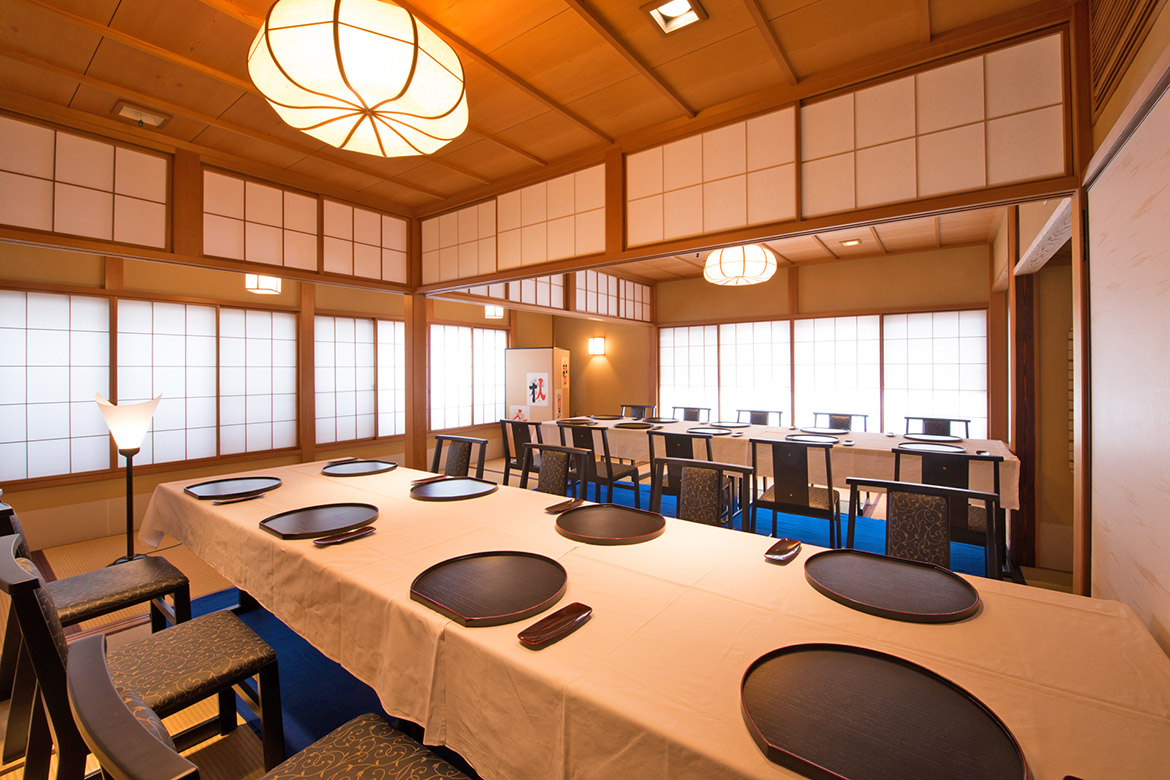 Taste traditional dishes for each season.
Japanese cuisine requires a great attention: how to use the knife, the choice of differents dishes (plates) and cooking utensils, the organization of the space...etc. All these elements contribute to a great food quality.
Eating habits are changing and it is unfortunately less and less frequent to eat homemade dishes. So if you come to KAJIYAMA, be sure to discover a japanese home-cooked cuisine and please appreciate the different seasonal products.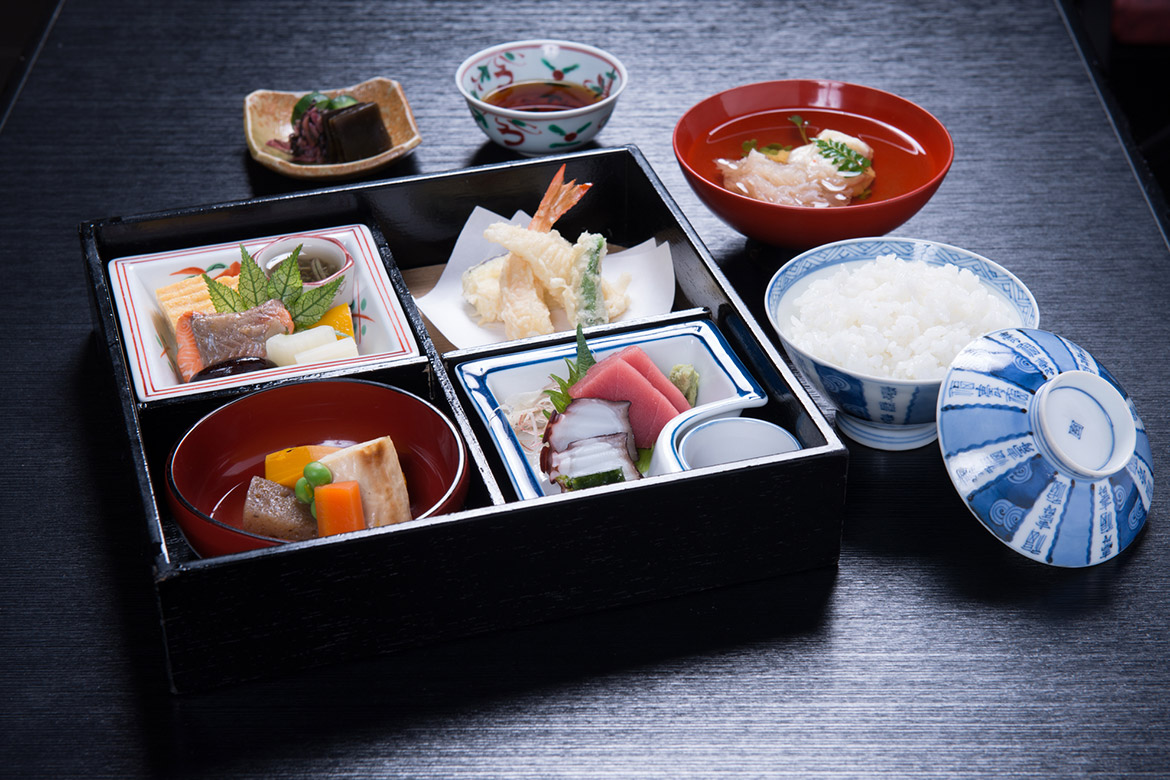 The shirasu of Mochimune is a must!
The shirasu of Mochimune is so fresh, really delicious. If you want to taste it raw, the best option is to eat it as a sushi.
When cooked, it goes very well with eggs. It's pretty good too when fried with vegetables or prepared with bamboo shoots. As the shirasu does not have a very strong taste, it is easily adjustable to different ingredients and dishes made from cooked rice.
The secret of shirasu's freshness in Mochimune
Mochimune has a very rich natural environment, surrounded by the sea, mountains, and rivers. Mochimune also keeps traces of an ancient Japan. The food is excellent and the environment is perfect for spending quiet moments.